Keynote Speakers
---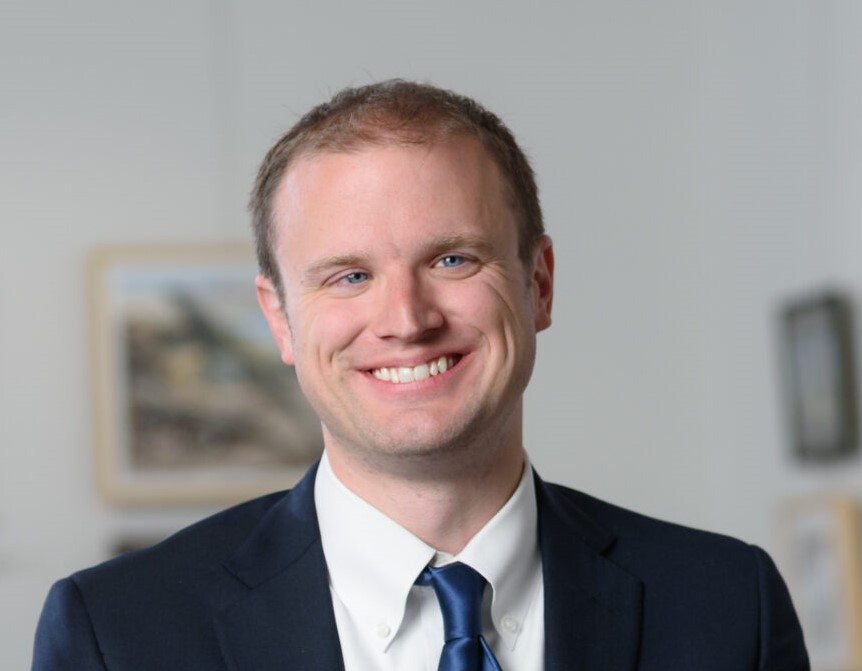 Jason Grieves
Program Manager Lead, Apple
A graduate of Virginia Tech with a Bachelor's degree in Computer Engineering, Jason is a software engineer who has worked at Apple, Microsoft, and IBM, and is the holder of eleven patents. He is passionate about creating empowering solutions to bridge the digital divide for people with disabilities. As a successful inventor and an AAAS-Lemelson Invention Ambassador, Jason uses his platform to amplify messages of inclusion. Born with an uncorrectable optic nerve defect that impairs his vision, he now works on software that focuses on accessibility and inclusive design. 
As a child, Jason discovered that he had a gift for solving problems and for helping people. In high school, he spent one summer preparing a kindergarten teacher and classroom for an incoming student who had a visual impairment similar to his. Jason credits his father, a civil engineer, for his knack for problem-solving. As his problem-solving prowess progressed, he became more and more committed to the concept of inclusive design.
Currently working on machine learning solutions at Apple, Jason continues to be driven in his work by empathy. He emphasizes the importance of inventing and designing with all users in mind and seeking diverse input all along the way.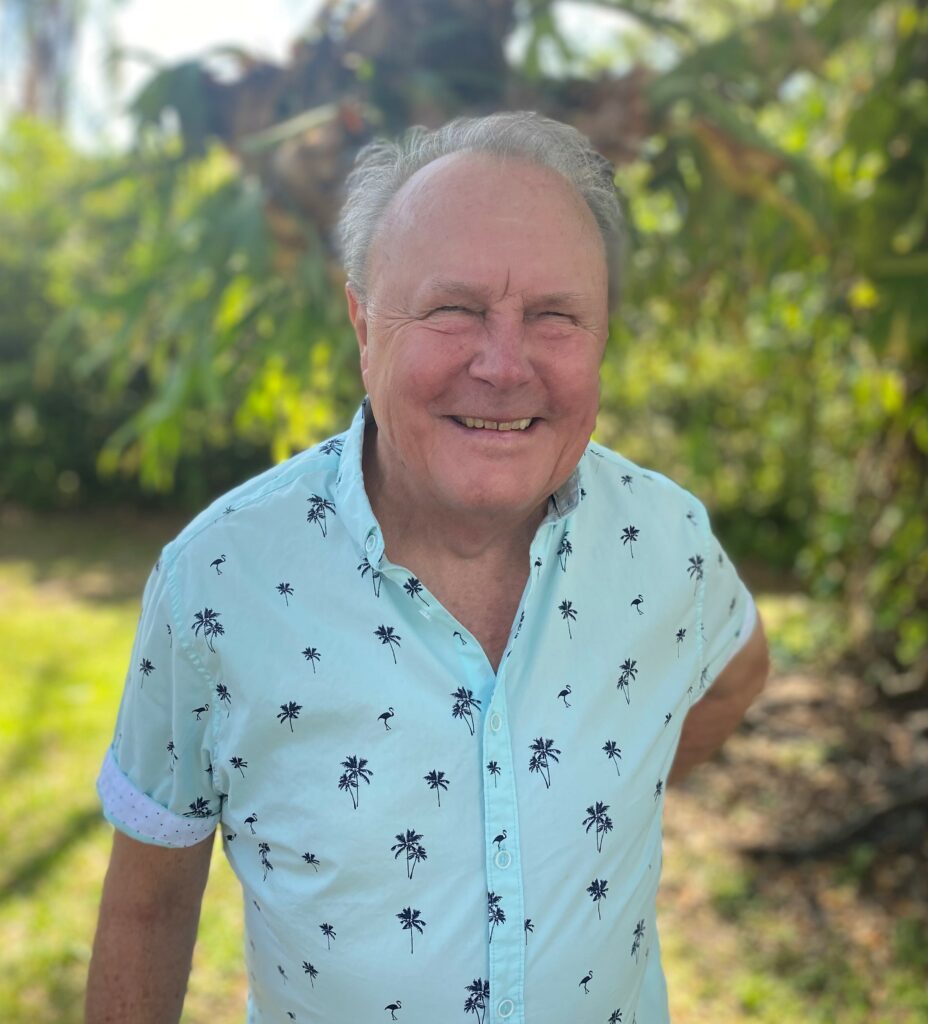 Ted Henter
Formerly Founder and President of Henter-Joyce (developers of Jaws), retired
Ted was born and raised in the Panama Canal Zone, graduated from the University of Florida with a BSME, pursued a career in motorcycle racing scoring as high as 8th place in the 1978 World Championship. He was blinded in a car accident in England later that same year, 1978. He went back to college to learn programming, got a guide dog, and went to work at a hotel with a talking "terminal" that would only spell, not talk with whole words.
Along the way Ted met Deane Blazie and went to work for him developing talking software for MS-DOS, Deane's company had problems, Ted was laid-off, then met Bill Joyce and they started Henter-Joyce, the developers of Jaws.
Ted loved to compete, he won 4 gold medals in the 1991 International Championship for disabled water skiers, raced through the Panama Canal 13 times in a dug-out canoe, and learned to snow ski. He has a brown belt in Kung Fu martial arts. Before being blinded Ted married his high school girlfriend Mel, they now had 3 adult daughters and live in St. Petersburg, FL.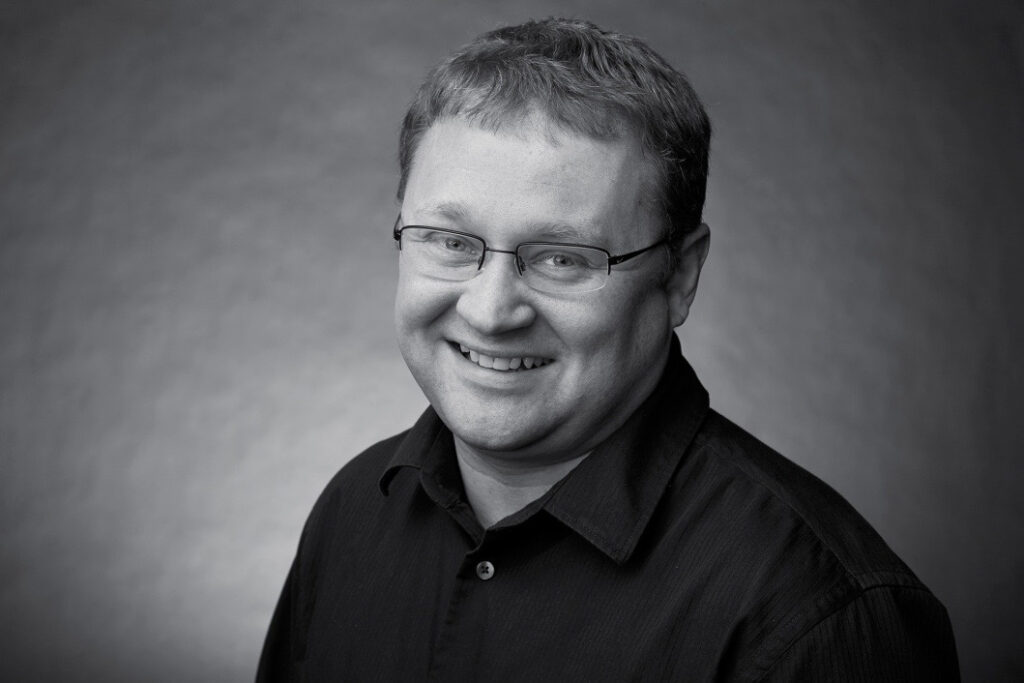 Andreas Stefik
Associate Professor Computer Science, University of Nevada, Las Vegas
Andreas Stefik is an associate professor of computer science at the University of Nevada, Las Vegas. For the last decade, he has been creating technologies that make it easier for people, including those with disabilities, to write computer software. He helped establish the first national educational infrastructure for blind or visually impaired students to learn computer science and invented the first evidence-based programming language, Quorum. The design of Quorum is created from data derived through methodologies similar to those used in the medical community. He has been a principal investigator on 5 NSF-funded grants, many of which related to accessible graphics and computer science education. Finally, he was honored with the 2016 White House Champions of Change award and the Expanding CS Opportunities award from Code.org and the Computer Science Teachers Association.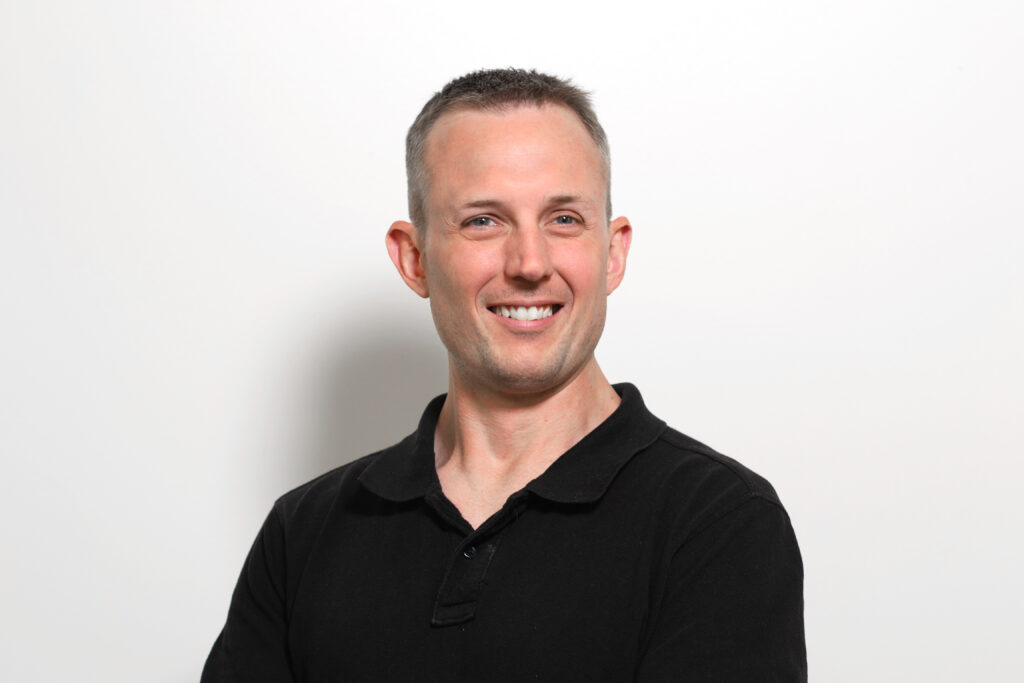 Greg Stilson
Sr. Director-Global Innovation & Strategy, APH
Greg Stilson joined The American Printing House for the Blind (APH) in January of 2020 but has been building technology solutions for those who are blind or low vision for the past 15 years. While at HumanWare, a leading assistive technology manufacturer, Greg lead the development of such products as the BrailleNote Touch braille tablet, Trekker Breeze talking GPS device, Brailliant braille displays, and VictorReader accessible audio book devices, among others. He spent two years with a startup company Aira, developing the Aira app and smart glasses platform, to create access to on-demand visual information. In 2020 he joined APH to further develop access solutions for students in the classroom or virtually learning. When not working, Greg lives in Madison WI with his wife and two children. He is a huge sports fan, and loves wine making and home brewing.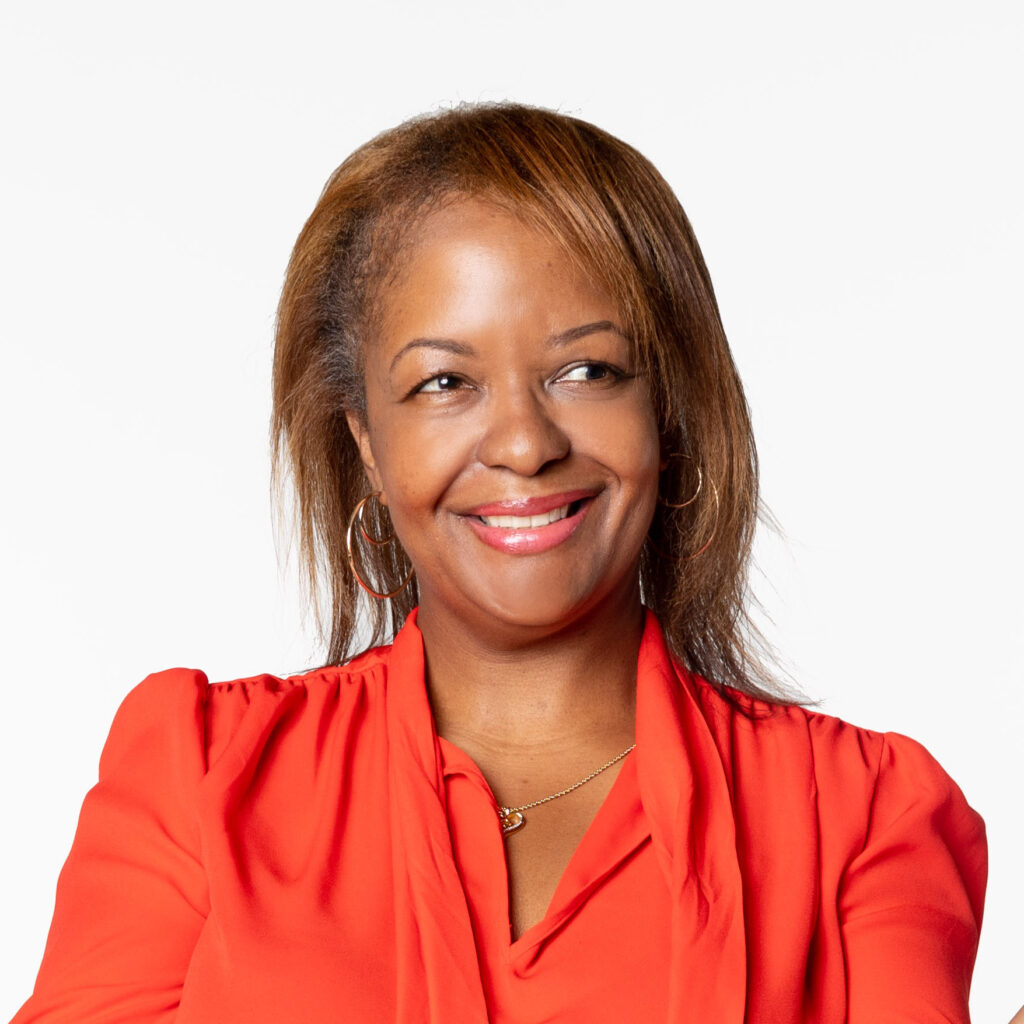 Kisiah Timmons, MBA, CPACC
Principal Technical Program Manager, CHE Engineering PMO Yahoo, Inc.
Kisiah has 15 years of experience in accessibility, project management and consulting. She has worked in diverse sectors, leveraging her skills in corporate, government, and non-profit organizations. Currently, she is a Principal Technical Program Manager at Yahoo where she manages consumer engineering projects to help connect consumers with their passion for news, sports, and entertainment content. She also partners with the Accessibility Team at Yahoo to manage the company-wide A-bug Program which she helped create to ensure accessibility defects are fixed in a timely manner by engineering teams.
Kisiah holds a Bachelor of Science in Electrical Engineering from Florida A&M University (2000) and a Master of Business Administration with a concentration in Innovation & Entrepreneurship Management from Drexel University (2014). She has maintained her Certified Professional in Accessibility Core Competencies (CPACC) credential since 2016 with the purpose to more effectively advocate for equal access to technology products and services for all, with an emphasis on promoting accessibility as a responsible business practice. She is a member of the International Association of Accessibility Professionals as well as the national engineering honor society, Tau Beta Pi. Her hobbies include conducting genealogy research, improving her fluency in the Spanish language, and inspiring girls and minorities to succeed in STEM studies.
Presenters
---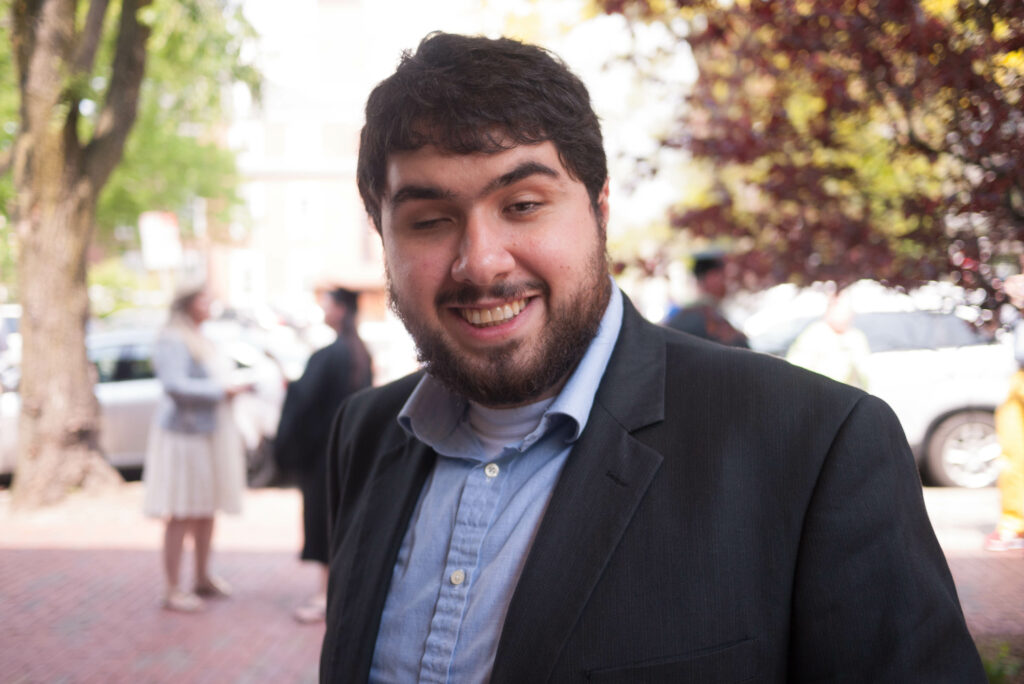 Sina Bahram
President, Prime Access Consulting, Inc.
Founder of the inclusive design firm Prime Access Consulting (PAC), Sina Bahram is an accessibility consultant, computer scientist, researcher, speaker, and entrepreneur. In 2012, Sina was recognized as a White House Champion of Change by President Barack Obama for his doctoral research work enabling users with disabilities to succeed in Science, Technology, Engineering, and Math (STEM) fields. Believing that accessibility is sustainable when adopted as a culture, not just a tactic, Sina and his team work with executive management, policy makers, engineering teams, content creators, designers, and other stakeholders within institutions to promulgate accessibility and inclusive design throughout the fabric of an organization. Under Sina's direction, PAC has helped over 100 organizations to meet and exceed their inclusivity goals, from the creation of accessible websites, mobile apps, mixed reality experiences, and immersive environments to achieving a comprehensive inclusive design methodology across the enterprise. In addition to serving on and chairing various boards, conferences, committees, and working groups across corporate, non-profit, and research entities, Sina collaborates with the United Nations and serves as an invited expert on the World Wide Web Consortium (W3C) Accessible Rich Internet Applications (ARIA) working group where he helps shape the next generation of digital accessibility standards and best practices. In 2021, Sina was selected to be a Mission: Astro Access ambassador, which aims to make space and space travel accessible to all. Consequently, Sina and his fellow ambassadors tested various accessibility and inclusive design strategies in microgravity aboard a 0G flight. In 2022, Sina became a Thea-award winner being named as one of the two inaugural Catalyst award winners by the Themed Entertainment Association.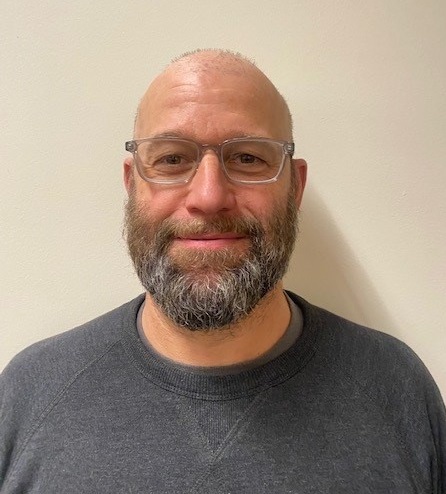 Jim Blackshear
Orientation & Mobility Specialist (COMS), CSB
Jim Blackshear has a master's degree in Special Education and an Orientation & Mobility credential from San Francisco State University. He has been an O&M specialist at California School for the Blind since 2010.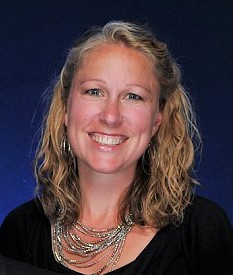 Beth Dudycha
Sr. Manager of Content development, i2e
Beth Dudycha has a passion for accessibility, which drives educators to see the value in creating compliant material for all students and staff. Beth is a Minecraft Certified Trainer and a Microsoft Innovative Educator Expert and holds a Master's degree in Curriculum and Instruction – Educational Technology. She worked as a Curriculum and Instructional Designer at DreamBox Learning and also helped in the creation of the Code Jumper Computer Science Curriculum. Follow Beth on Twitter @BethDudycha or connect with her on LinkedIn.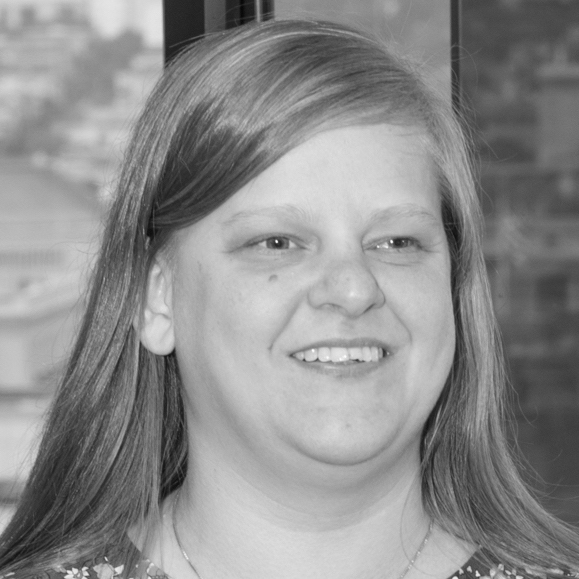 Chancey Fleet
Assistive Technology Coordinator, New York Public Library
Chancey is the Assistive Technology Coordinator at the New York Public Library where she founded and maintains the Dimensions Project, a free open lab for the exploration and creation of accessible images, models and data representations through tactile graphics, 3d models and nonvisual approaches to coding, CAD and "visual" arts. Chancey was recognized as a 2017 Library Journal Mover and Shaker.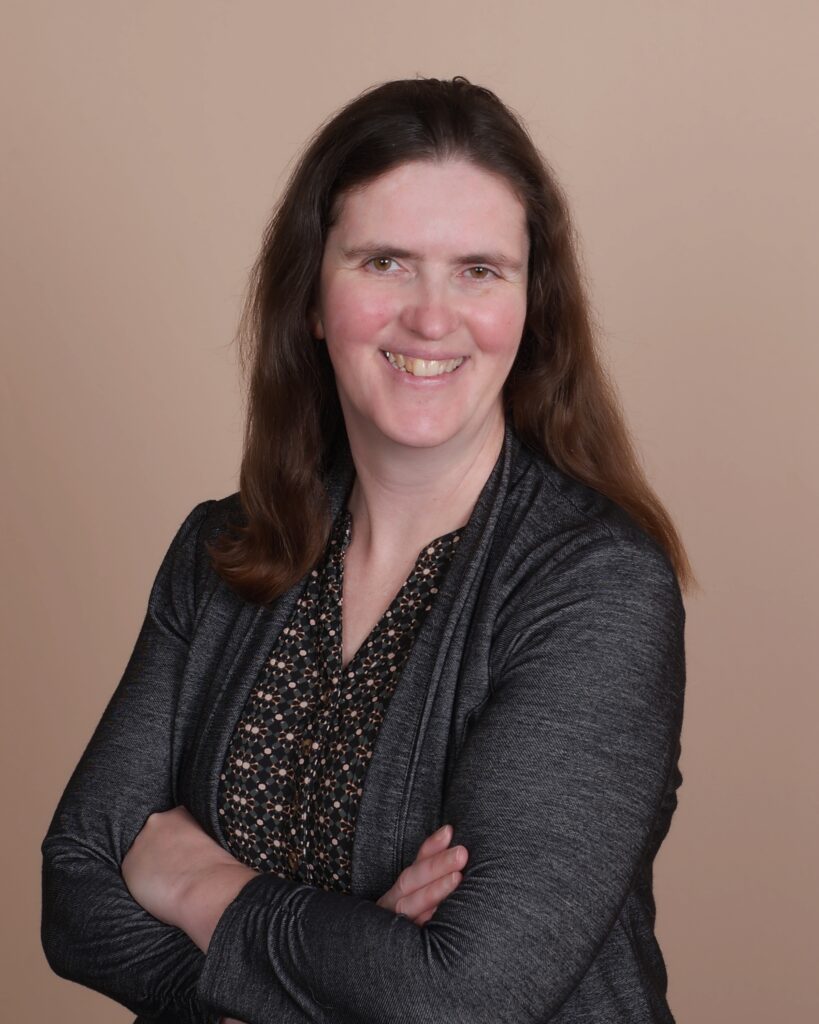 Gina Fugate
TVI, Technology & Lego Engineering Teacher, MSB
Gina Fugate is a Lego Engineering & Technology Teacher at Maryland School for the Blind. She has 15 years of teaching experience, including teaching students who are blind and visually impaired in a public school setting in Appalachia. Gina is a first generation college graduate and began her teaching journey focused on high school English. After learning about her own eye condition, Gina earned her M.Ed. in Special Education with an emphasis on Visual Disabilities from Vanderbilt University. She is a self-described lifetime learner and has acquired other specialties, which include finding her way to computer science, accessibility, and assistive technology. Gina co-coaches the DOT5UDOGS and 180 Optimum using Quorum Lego Robotics for First Lego League. She is an active member of the Curriculum Committee for the Quorum Programming Language. She is also co-teaching AP Computer Science Principles for the Virtual Co-op via the Council of Schools for the Blind, which involves students from four states. Gina is currently serving as one of fifteen 2021-2022 CSTA Equity Fellows. She is also honored to be the 2021 Outstanding Teacher of Students who are Blind/Visually Impaired via POSB (Principals of the School for the Blind).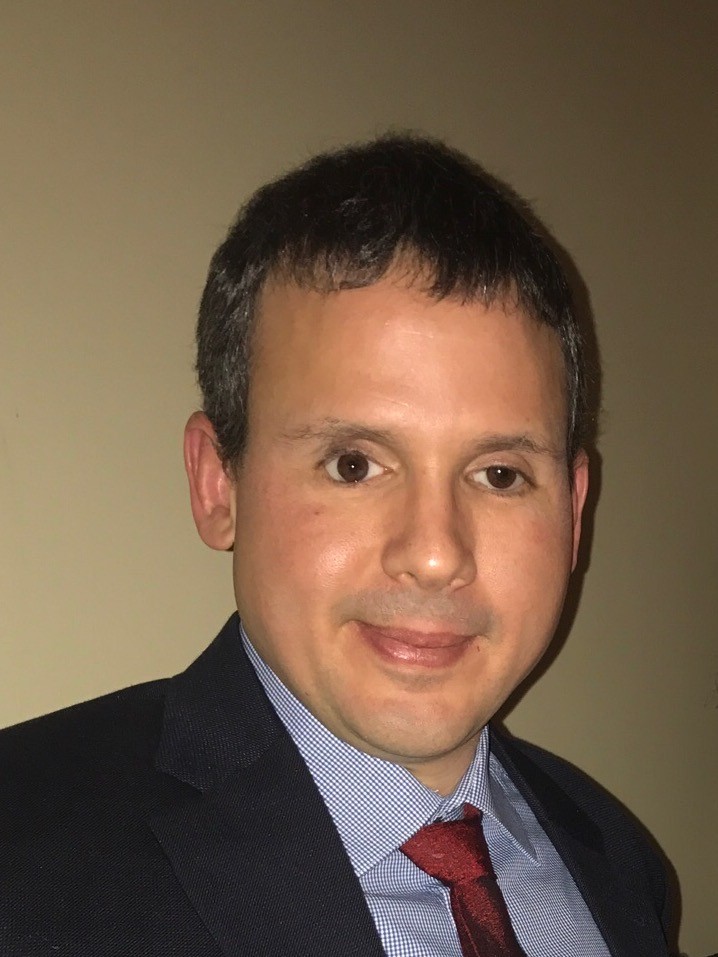 Andres Gonzalez
Senior Software Engineer, Apple, Inc.
Andres Gonzalez is a scientist and software engineer who has worked in the development of assistive technologies and digital accessibility for over twenty years. He worked in the development of JAWS for Windows screen reader and related technologies. He lead the team responsible for PDF accessibility at Adobe. Most recently he is leading the group in charge of web accessibility at Apple and contributes to VoiceOver and other Apple's assistive technologies. Andres started his career as a scientist working in neuroscience research where he co-authored several publications and presented in multiple conferences concerned with the study of the human brain and cognition.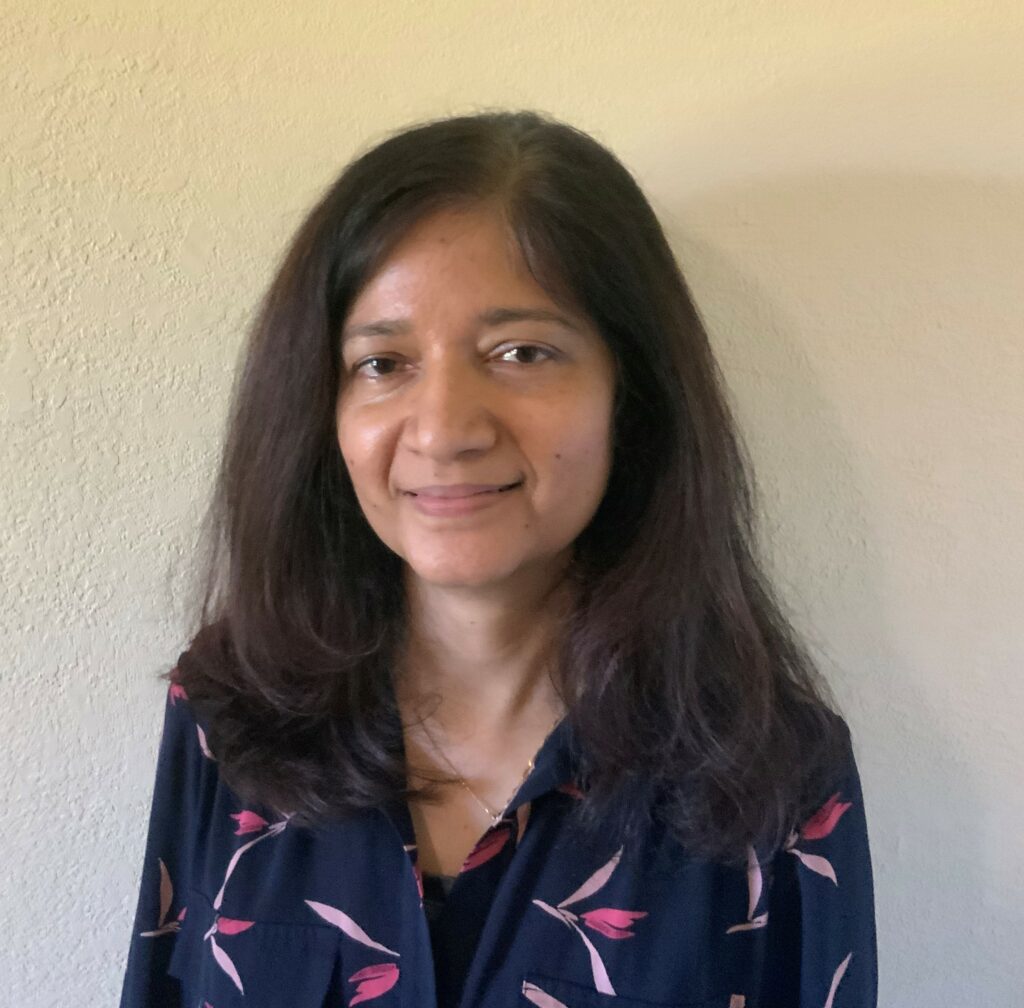 Radhika Grover
Founder, SPEL Technologies; Instructor UC Santa Cruz Extension and Santa Clara University, SPEL Technologies
RADHIKA S. GROVER, Ph.D., founder of educational product startup SPEL Technologies, has over twenty years of experience in teaching and research. She has developed and provided corporate certification trainings and is the author of Programming with Java: A Multimedia Approach. Grover is an adjunct lecturer in computer and electrical engineering at Santa Clara University where she has taught undergraduate and graduate courses on programming, hardware design, security, multimedia, and machine learning. She is also an instructor at UC Santa Cruz Silicon Valley Extension where she teaches programming courses.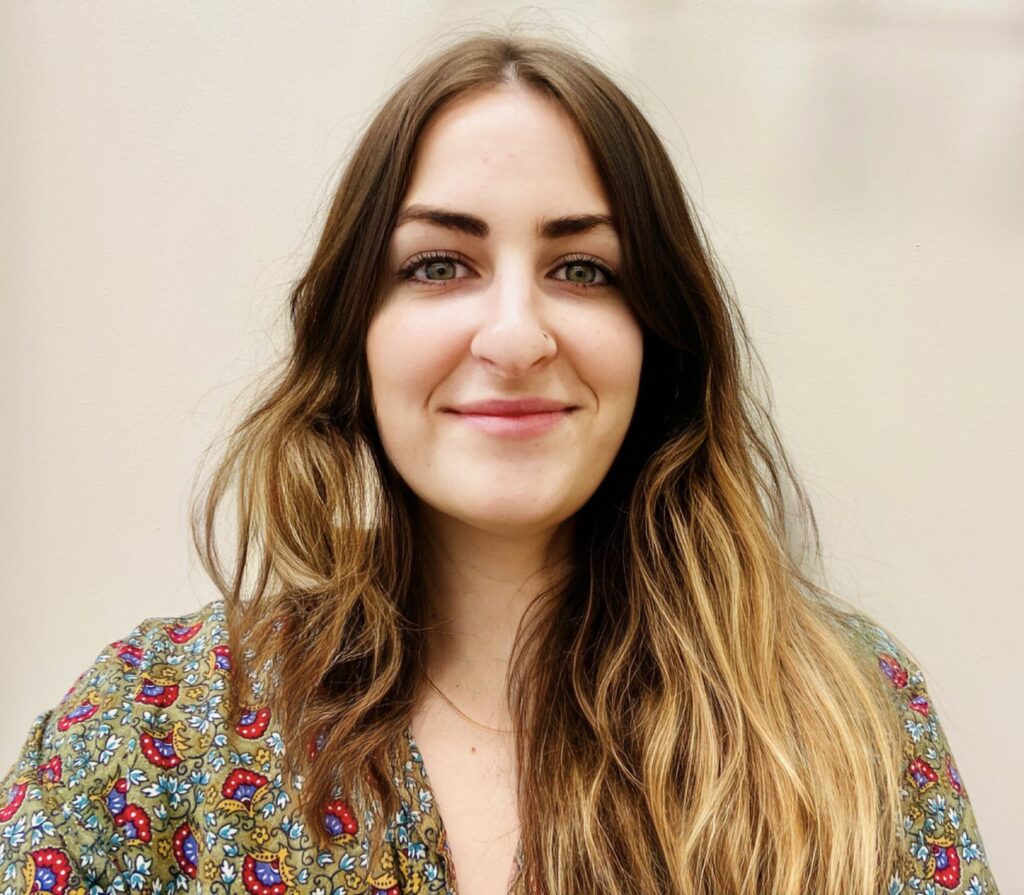 Vanessa Herndon
Low Vision Clinic Coordinator, California School for the Blind
Vanessa Herndon has worked with kids at California School for the Blind and across the state to ensure equitable access to curriculum. Having gone to school for art and psychology she never though herself a coder. However, in our ever changing and ever more techie world, coding has become impossible to ignore as part of our daily lives. Access to coding experiences and curriculum are undeniably part of equity and access to curriculum, and she wants to tackle this challenge with you.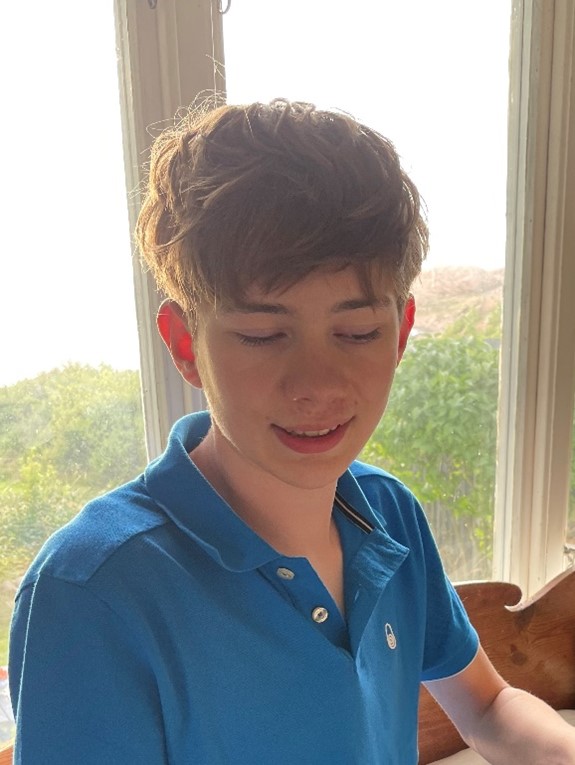 Theo Holroyd
The Stephen Perse Foundation Senior School
My name is Theo Holroyd and I am 15. I come from near Cambridge in England.
I have always been very interested in technology (and learnt to touch-type in kindergarten)..
I got into coding when I was invited to spend several years helping to design a new physical way to teach blind children to code, now known as Code Jumper.
After that I got into Python when my class were doing Scratch which was inaccessible and my QTVI took me out and taught me the basics of Python.
As I already knew the basic logic of how coding worked, learning Python made more sense than it would have done otherwise.
Since then, my mentor Tim and I have done various coding projects using several different langueges including Python, HTML, JavaScript and Swift.
In Python I have done several projects including a Hangman game which I started work on many years ago and have gradually made improvements to over time.
I have found coding really practically useful too as it enabled me to code a website for the Tactile Times (a newspaper I run with two other young braillists) in HTML and you can find it at tactiletimes.org
As well of my love of technology, I also love sports (favourites right now are skiing, blind tennis, running, cycling and rowing), playing the violin and hanging out with my buddy dog Penny.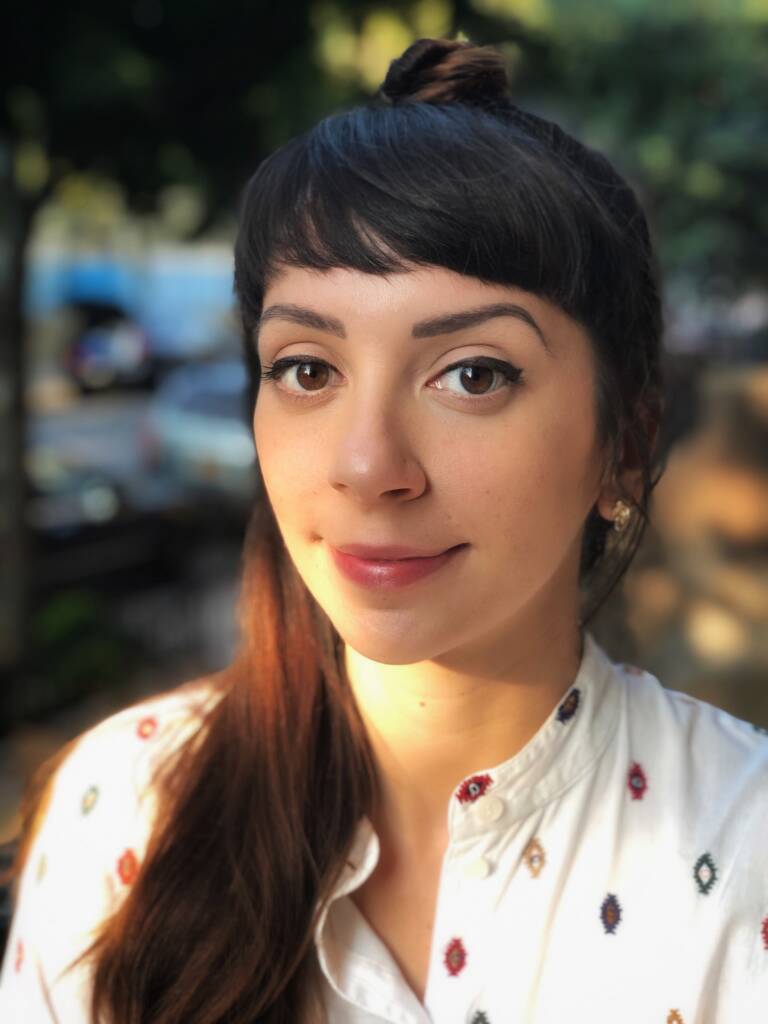 Dr. Claire Kearney-Volpe (she/her)
HCI Researcher and Accessibility Specialist, New York Public Library
Claire Kearney-Volpe (she/her) holds a Ph.D. in Rehabilitation Sciences and Human-Computer Interaction. She is an NYPL volunteer, a research affiliate at NYU, and a Senior UX Researcher and Accessibility Specialist at Verizon. Her research is focused on accessible STEM Education.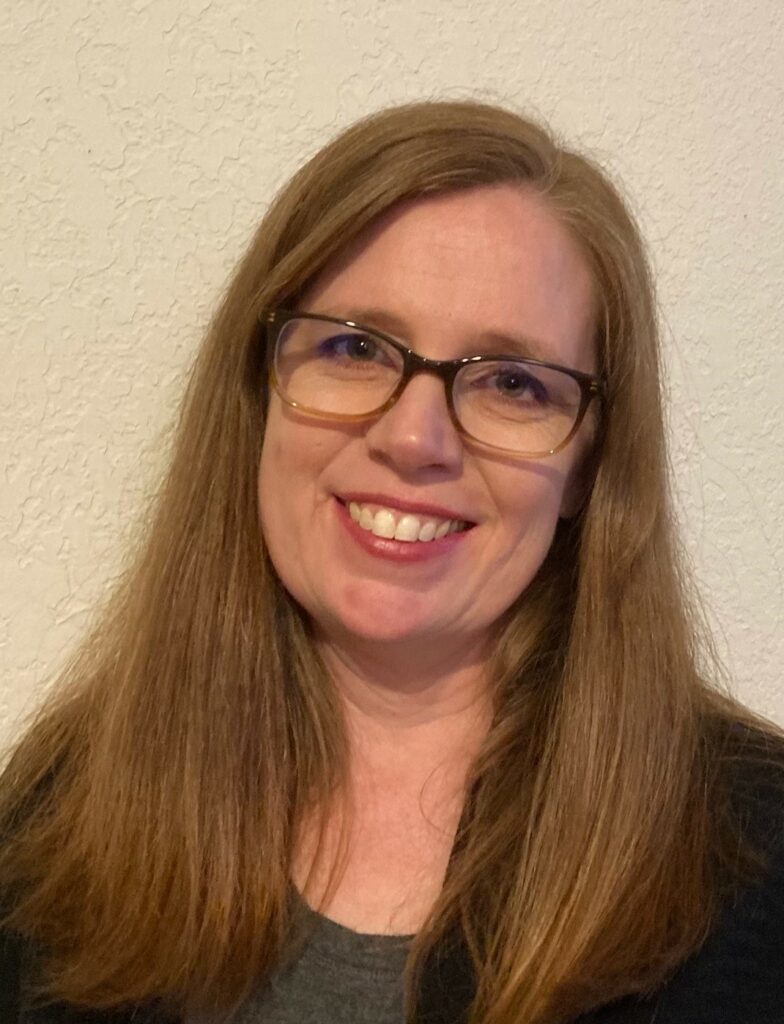 Robin Lowell
Accessibility Advocate, i2e
Robin is an advocate for students with differing needs in the area of assistive technology. Passionate about teaching students enterprise level technologies that will work in the classroom and into the working world. Seventeen years of experience teaching and assisting students with special needs. Twelve years of experience teaching and assisting students in STEM field
Master of Arts, Science Education 5-12, Professional certificates in AT and executive function.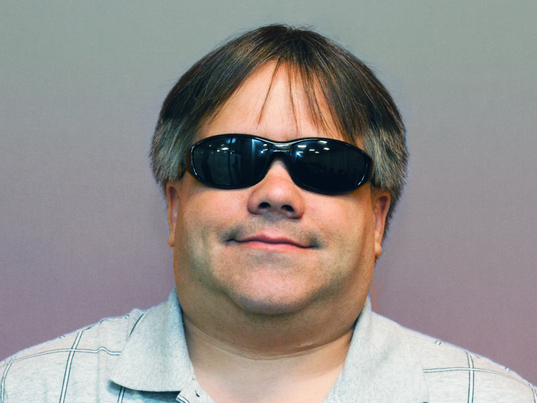 Ken Perry
Senior Software Engineer, American Printing House for the Blind
Ken Perry has been working in Access Technology for 30 years and has been coding for longer. Ken began coding in 7th grade when he got his first computer, a Commadore Vic-20. Ken joined the Air Force right out of High school following his fathers' footsteps as an Electronics tech, until fate redirected his steps into retirement. With his newfound vision on life, Ken returned to college and earned a bachelor's in software engineering.
During his college times and after Ken worked as a self-employed Programmer on an online game system, a volunteer facilitator for the Victoria Accessible technology user group, an instructor of Microsoft Office at the Reger group, and an accessible technology consultant for the Salt Lake Community College, as well as for the Victoria Disability Resource Center.
For the last 13 years, Perry has worked at the American Printing House for the Blind. He has led multiple development projects including accessible Snap Circuits sets, accessible coding learning tools, Graphiti, Orbit Reader 20, Orion TI-84 Plus Talking Graphing Calculator (the first handheld Graphing calculator for the blind), the Orion TI-30XS MultiView Talking Graphing Calculator, the Braille Plus 18 (the world's first accessible Android smart phone/tablet with integrated braille display and keyboard), and much more.
Until just recently, Ken has worked as the president of the local group of Blinded Veterans and continues to volunteer as a programming tutor online for blinded students that are looking for help getting started. He also continues to run an online game called Valhalla that he has run for the last 27 years and gets involved in as many Open-Source projects as he can to help with accessibility.
Dr. Tim Regan
Raspberry Pi Foundation
Tim works as a developer in the Raspberry Pi Foundation supporting the CodeClub, CoderDojo, and Coolest Projects sites. Prior to that he spent 20 years in Microsoft Research working on a variety of projects at the cusp of computing, social science, and design, including Code Jumper.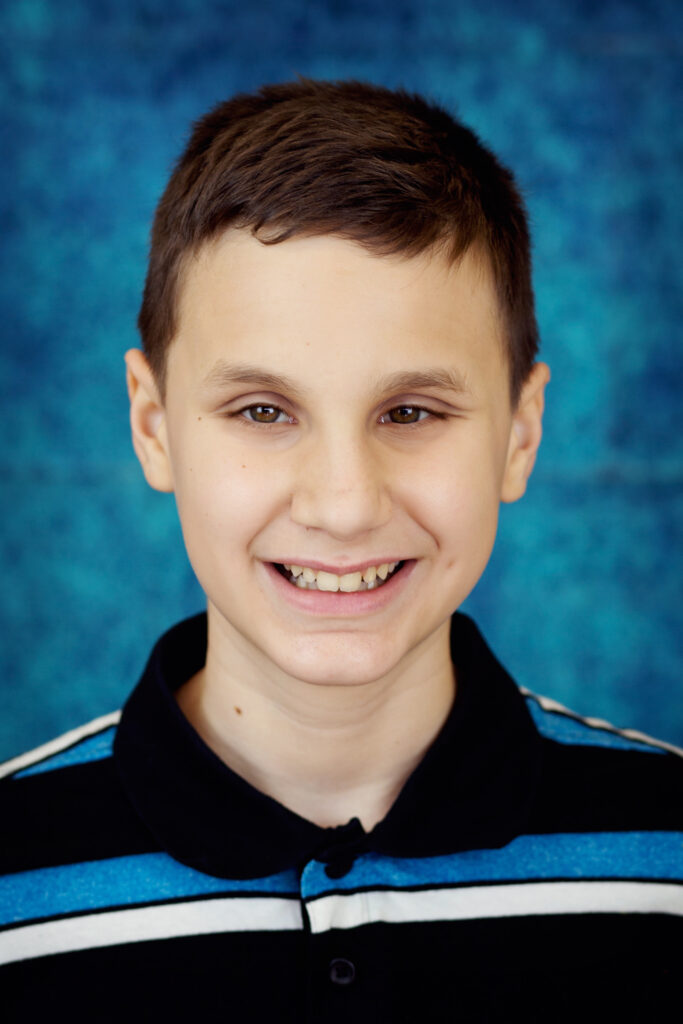 Braeden Robinson
Royal Priesthood Academy
Braeden is 14 years old and lives near Louisville, KY. He is a five-time National Braille Challenge finalist and has a black belt in Tae Kwon Do. Braeden has been interested in coding from a very young age. Noting a lack of accessible computer games, he dreamed of learning to create the games he imagined and making them accessible for everyone. In 2020, he was given the opportunity to meet via Zoom with several computer programmers at the American Printing House. After going through the Code Jumper curriculum, he started learning Python via zoom meetings with one of those programmers, Ken Perry. He has since created several programs, including a silly little game called Plumber's Problems and a basic server and client chat program. He also taught himself basic HTML and is a beta tester for the Code Jumper puzzle add-ons. In his spare time, Braeden enjoys playing audio games, coding, fishing, and spending time with his brother.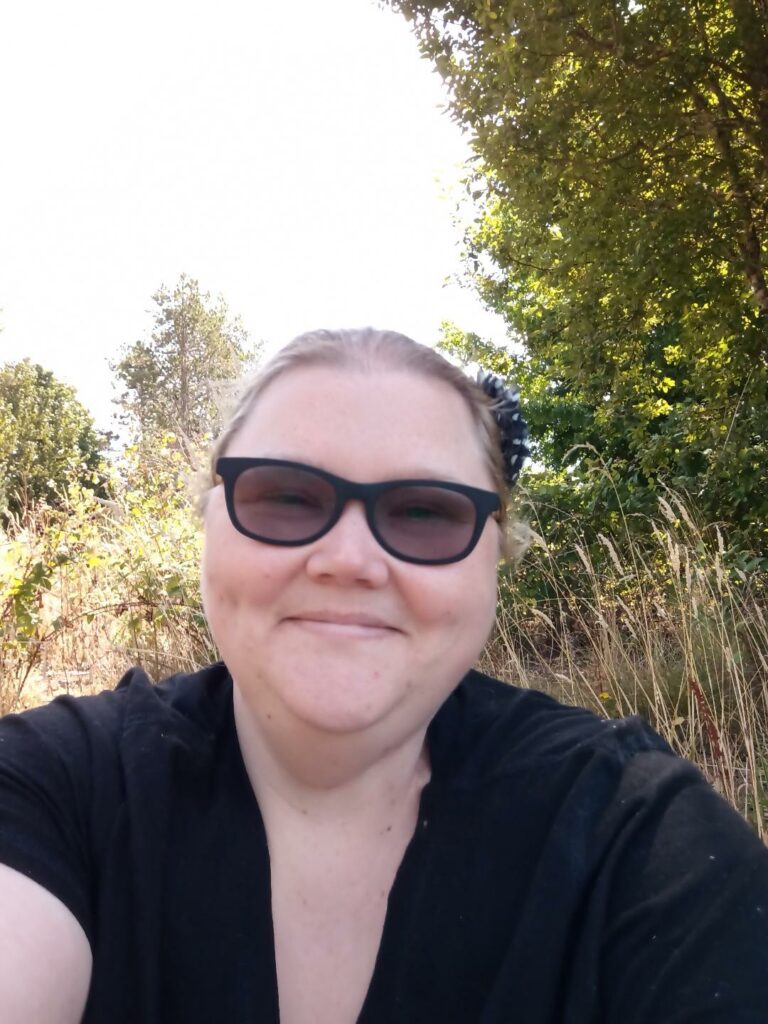 Amanda Rodda
Math and Computer Science TVI, WSSB
Amanda is a certified teacher of the visually impaired, as well as certified in computer science. She is also a national board certified teacher with 17 years of teaching experience in special education. She has been teaching computer science to blind and low vision students for 11 years. Equitable access to quality computer science materials is a major passion of hers. She has presented at various AER conventions, to the College Board, and other conferences advocating for accessible options for students that include them in the regular education classroom.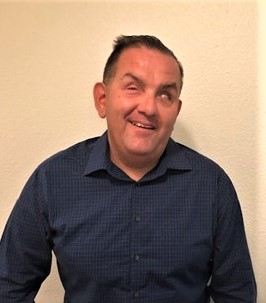 Richard Rueda
Digital Content Manager CareerConnect, APH
Richard Rueda has worked in the field of Human and Social Services specializing in Blindness and Low Vision since 1992. Richard began his professional career in 2001 with the State of California's Department of Rehabilitation (DoR) as a Senior Vocational Rehabilitation Counselor. In 2005, Richard stepped into the statewide role of Transition Coordinator at DoR where he worked with students and staff at the California School for the Blind as well as hosting summits and Transition forums across California. Since 2010 Richard worked with well-known nonprofits in southern and northern California, including Junior Blind of America and LightHouse for the Blind, where he continued to organize, implement, lead and influence Pre-Employment Transition Services (Pre ETS) residential and nonresidential programs.
Relocating to Sacramento in 2015, Richard joined Society for the Blind to develop CareersPLUS, a one-of-a-kind Transition program for youth, young adults and families.
In autumn 2020, Richard joined the American Printing House for the Blind's ConnectCenter, where he manages CareerConnect.
Presently, Richard continues to collaborate with agencies for the blind and disability organizations seeking consultation on promising practices in the Pre-ETS Transition field. Richard also participates on committees and boards of non profits advancing wellness and social justice for blind and under served populations.
Richard is a 2001 graduate of California State University of Los Angeles where he holds his bachelor's degree in Vocational Counseling.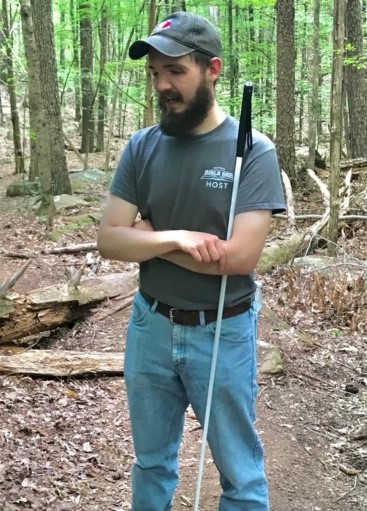 Luke Seibert
Independent Contractor, SPEL Technologies
Luke Seibert lives in north Alabama and is a blind student in the online program of Midwestern Baptist Theological Seminary. He lost his sight in 2016 and has been using Braille , screen readers, and other assistive technology ever since. He is a board member of the National Federation of the Blind of Alabama and has volunteered with several Braille Enrichment for Literacy and Learning Academies.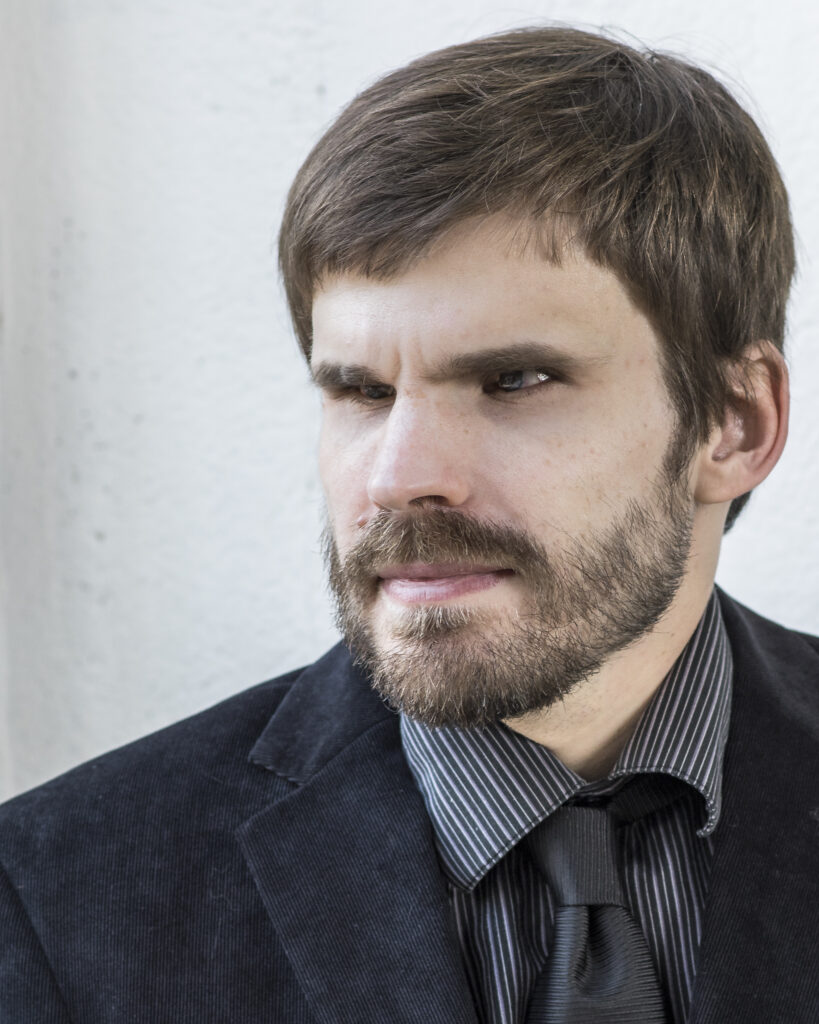 Austin Seraphin
Computer Programmer
Austin became blind at birth and started programming at a young age. He has worked on various projects over the years, including web and mobile apps, internet radio, and accessibility tools. He currently enjoys writing open source software and spending time on his ham radio.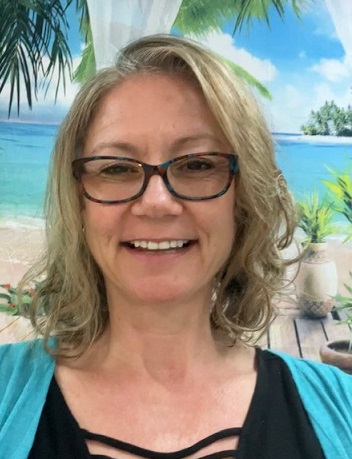 Celeste Simone
STEM Educator, Northside ISD
I am currently teaching STEM for Northside ISD, but have had a fun adventure getting her. Prior to this amazing position, I have been a Science Director, Science Fellow for Washington State, NGSS Team leader, classroom teacher, PD facilitator, STEM camp designer. and even ran a few college classes.
Panelists
More Information Coming Soon!
---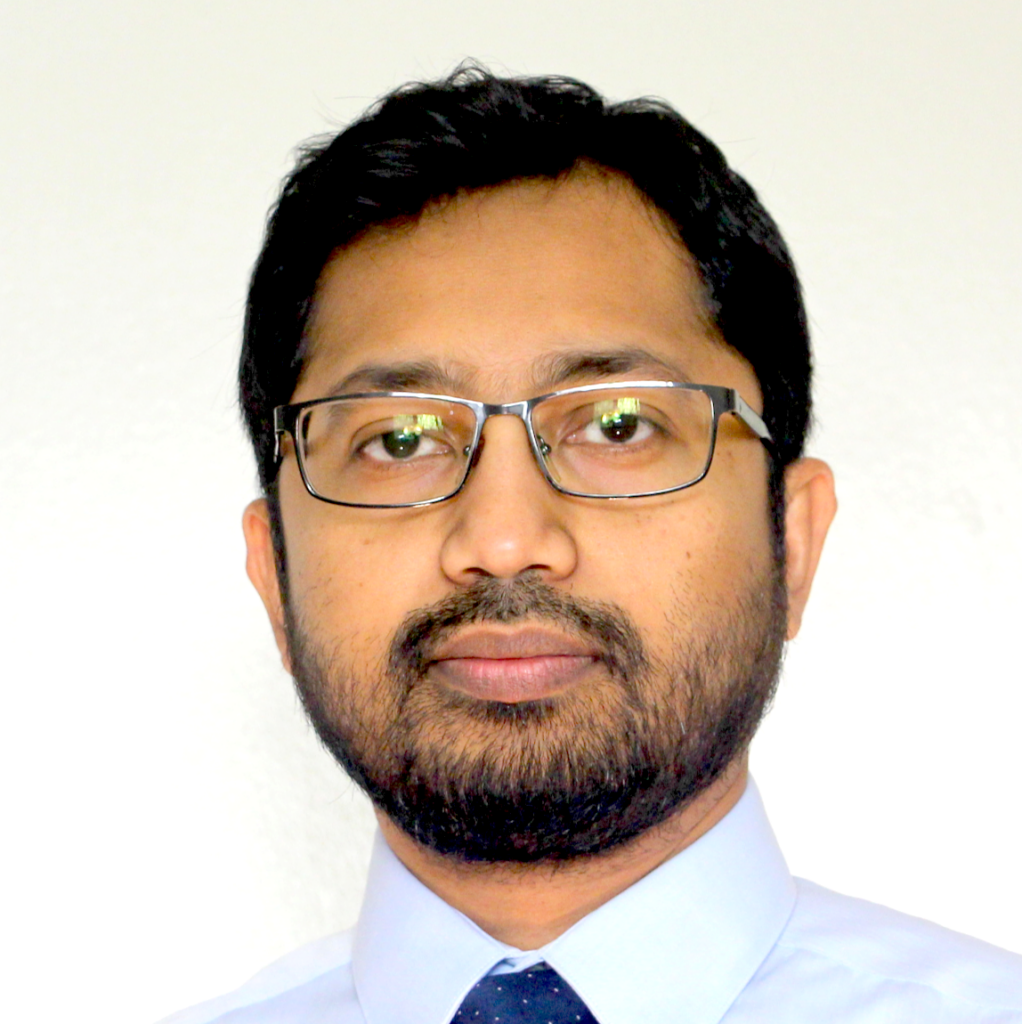 Syed Billah,
Assistant Professor,
The Pennsylvania State University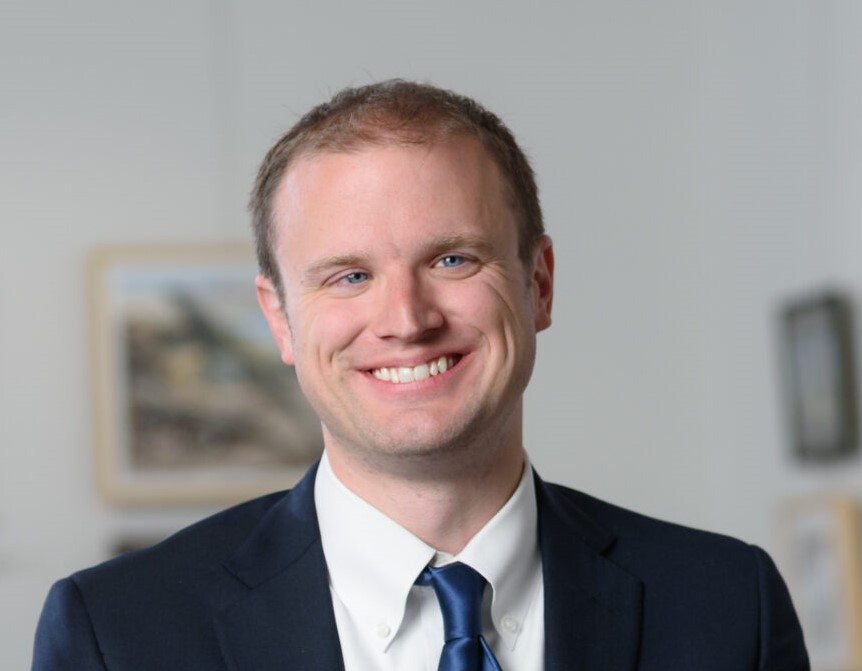 Jason Grieves,
Program Manager Lead, Apple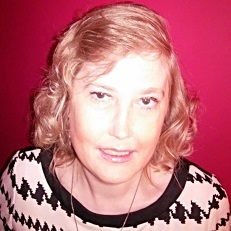 Jill Dunaway,
Assistive Technology Trainer/Specialist,
Center for Assistive Technology Training (CATT); Alabama Institute for the Deaf and Blind (AIDB)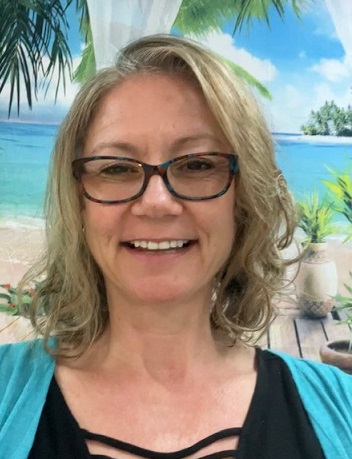 Celeste Simone,
STEM Educator,
Northside ISD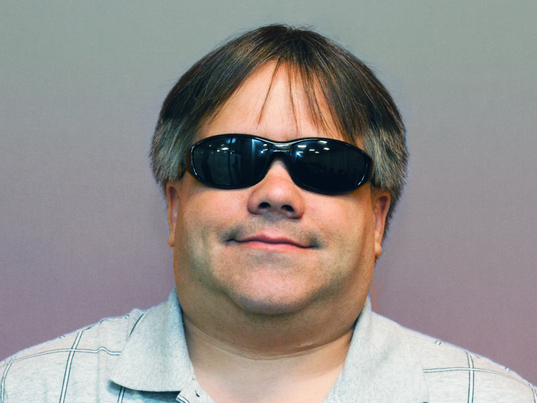 Ken Perry (Moderator),
Senior Software Engineer, APH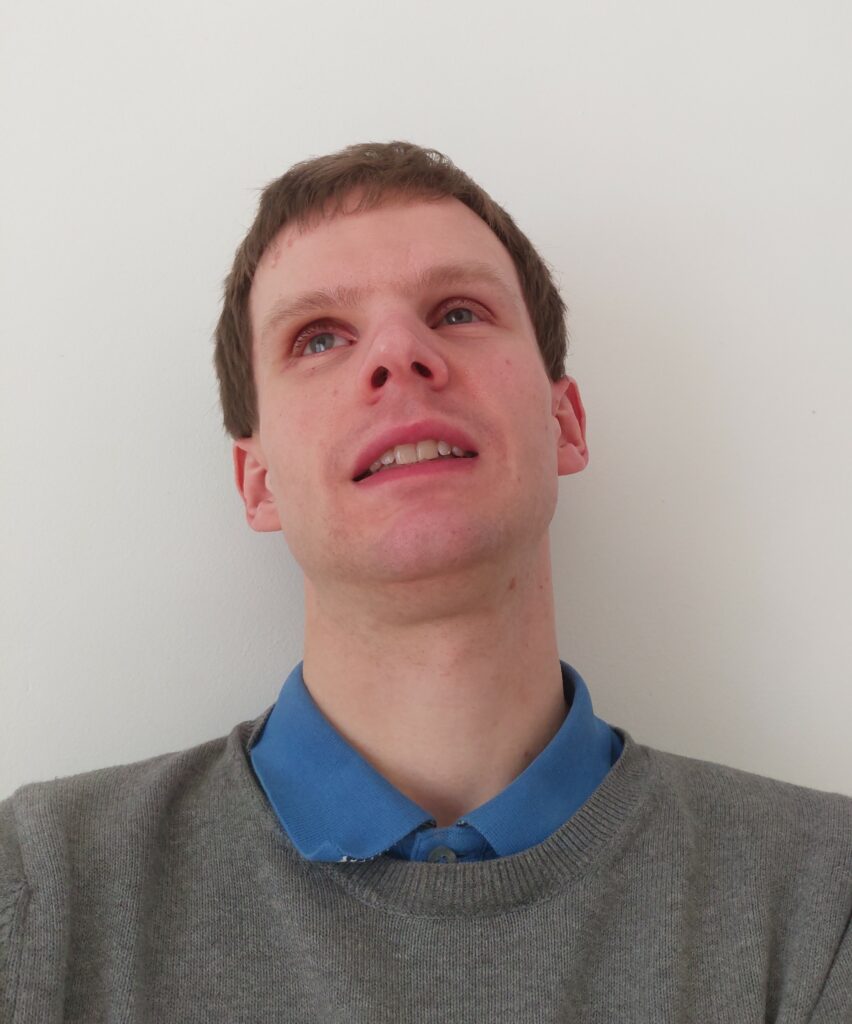 Michael Whapples,
Software developer, current lead developer for BrailleBlaster,
Contractor to APH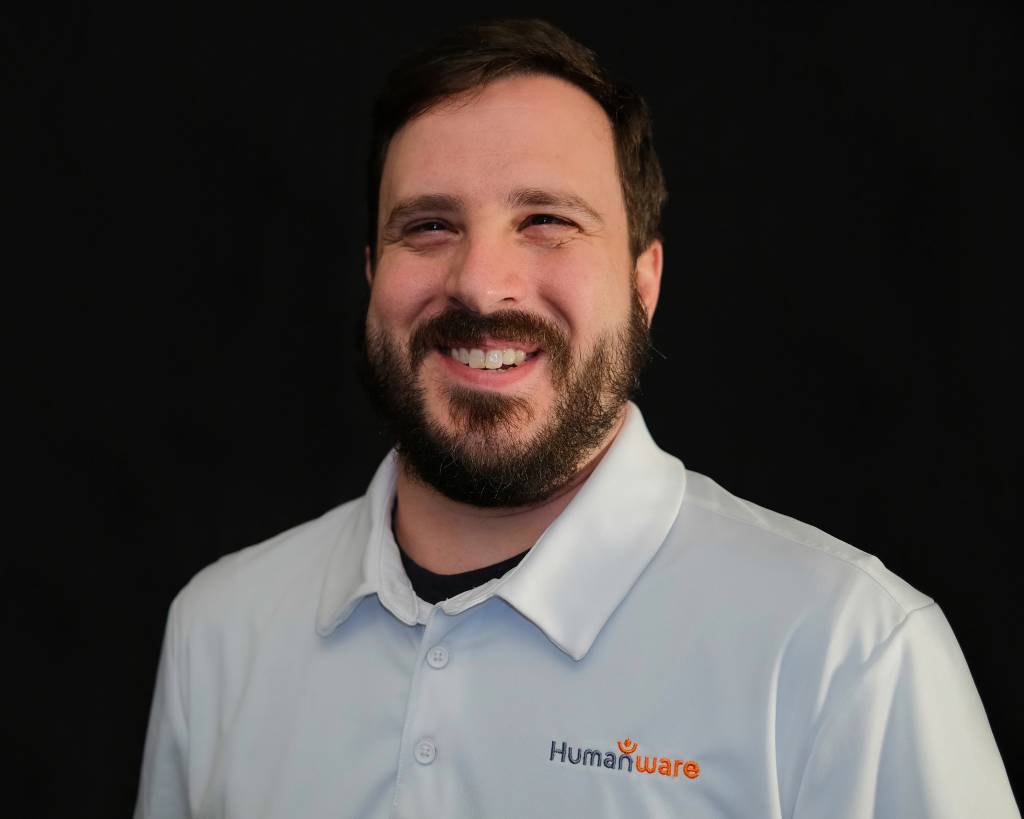 Peter Tucic
Director of Strategic Partnerships, HumanWare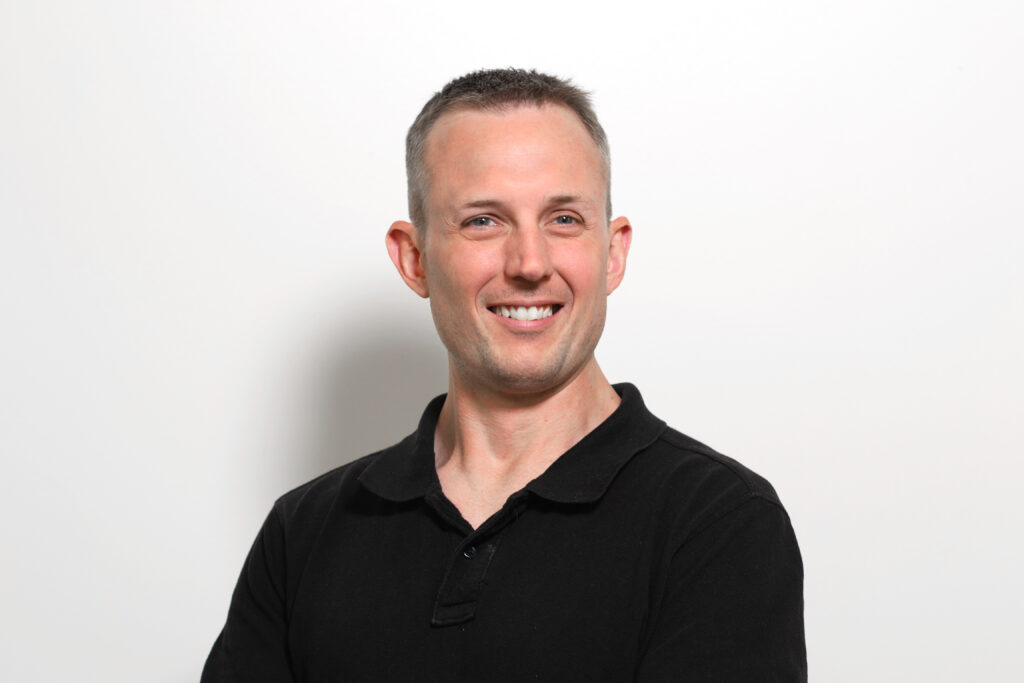 Greg Stilson (Moderator),
Sr. Director-Global Innovation & Strategy,
APH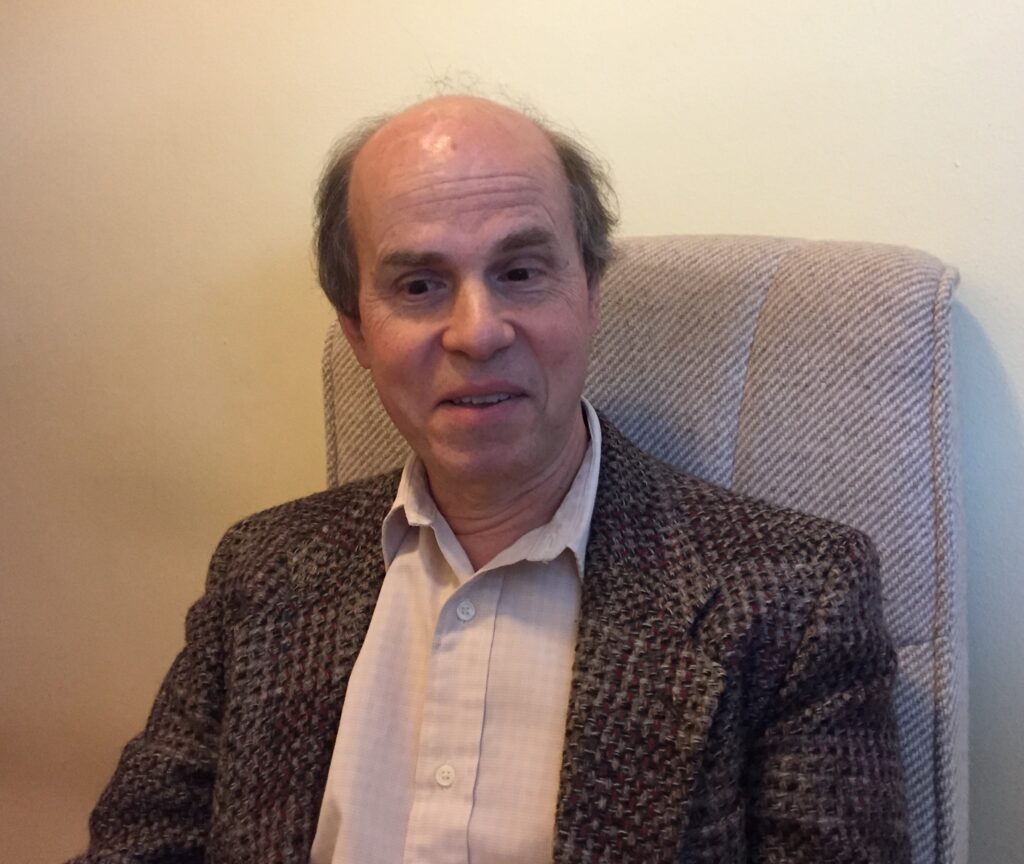 Glen Gordon (Moderator),
Software Fellow, Freedom Scientific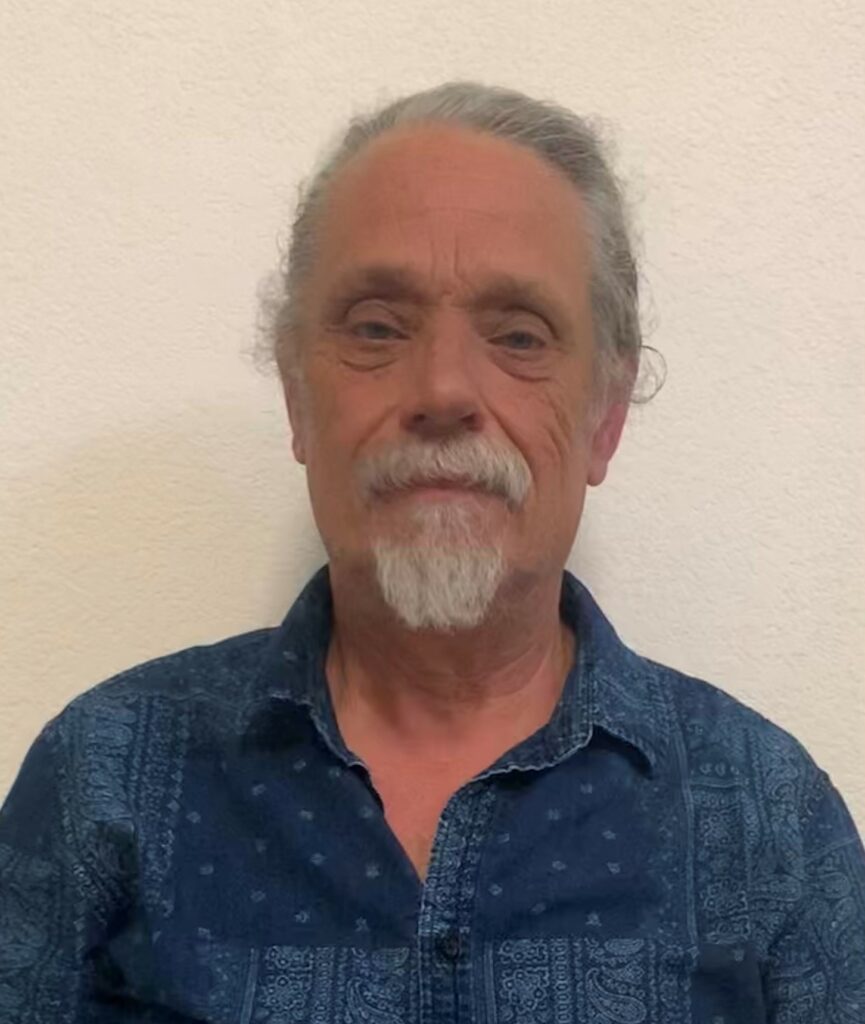 Scott Jaffray,
Assistive Technology Specialist,
California School for the Blind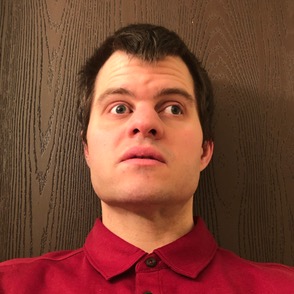 Steve Clower,
Software Developer, Desmos, Inc.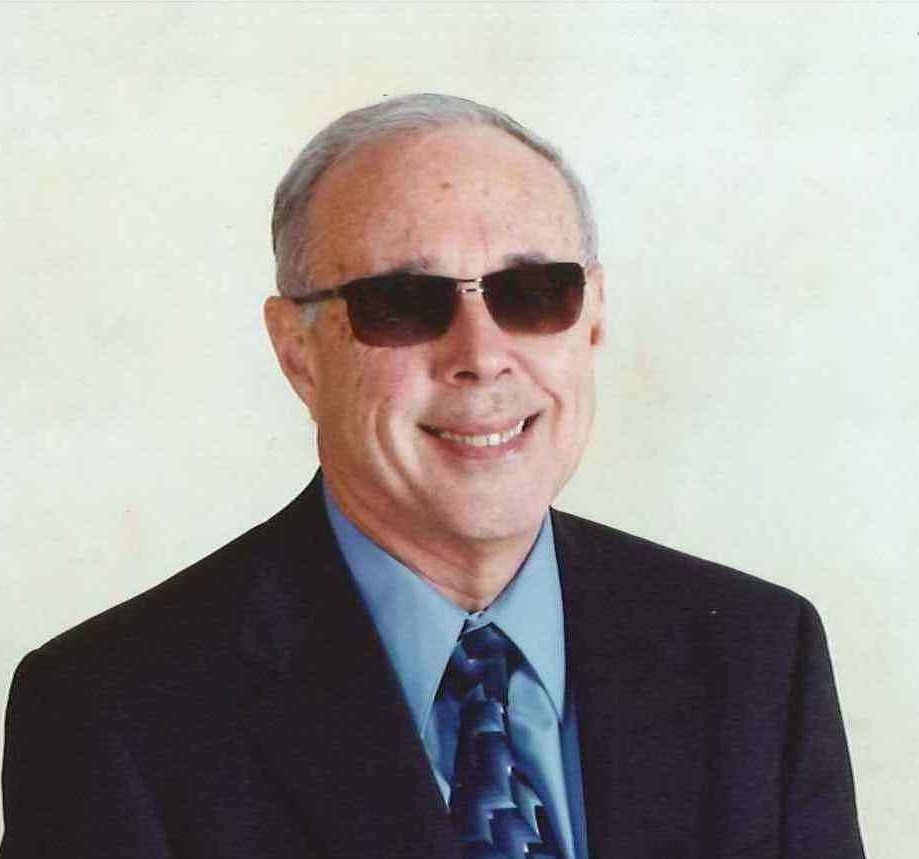 John Gardner, Professor, ViewPlus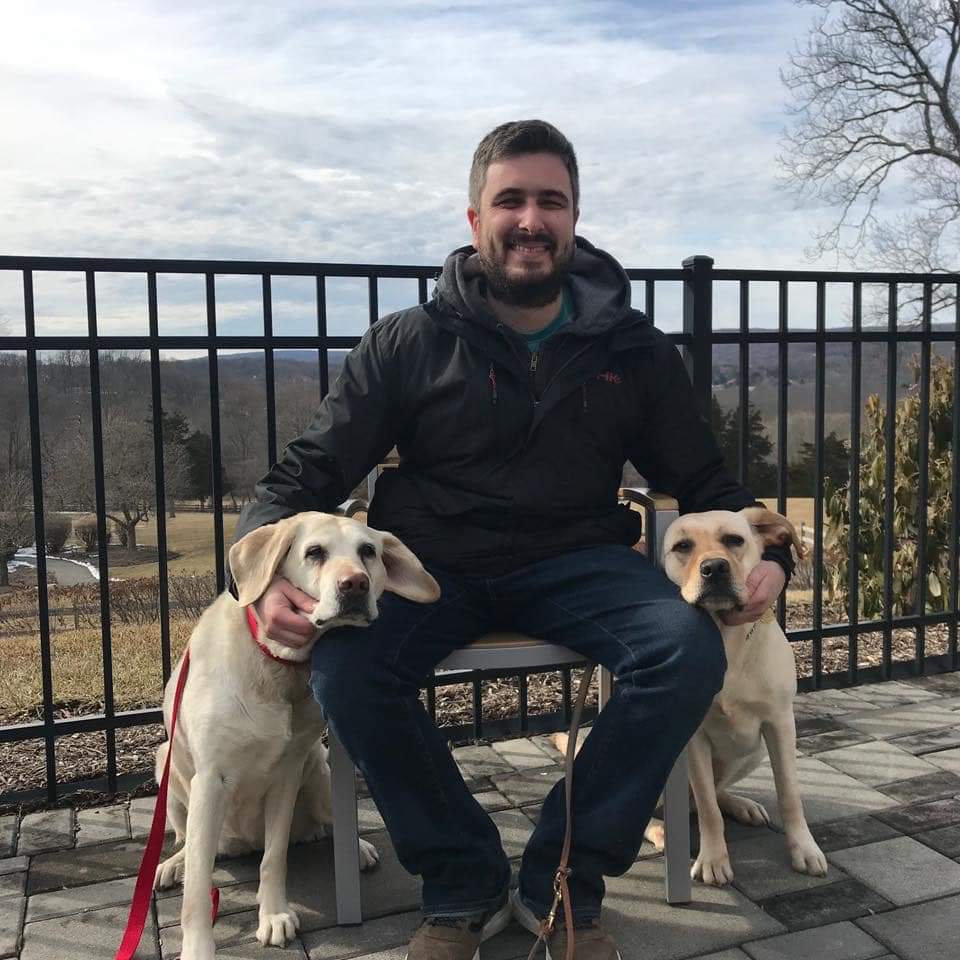 Michael Forzano,
Software Engineer, Retail Accessibility, Amazon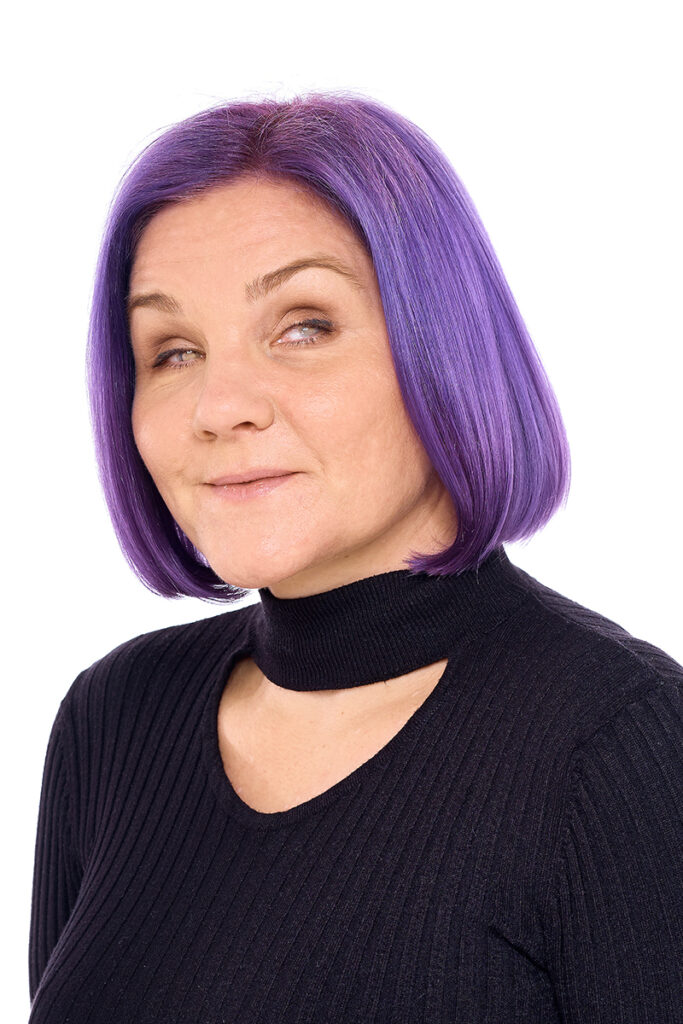 Léonie Watson,
Director,
TetraLogical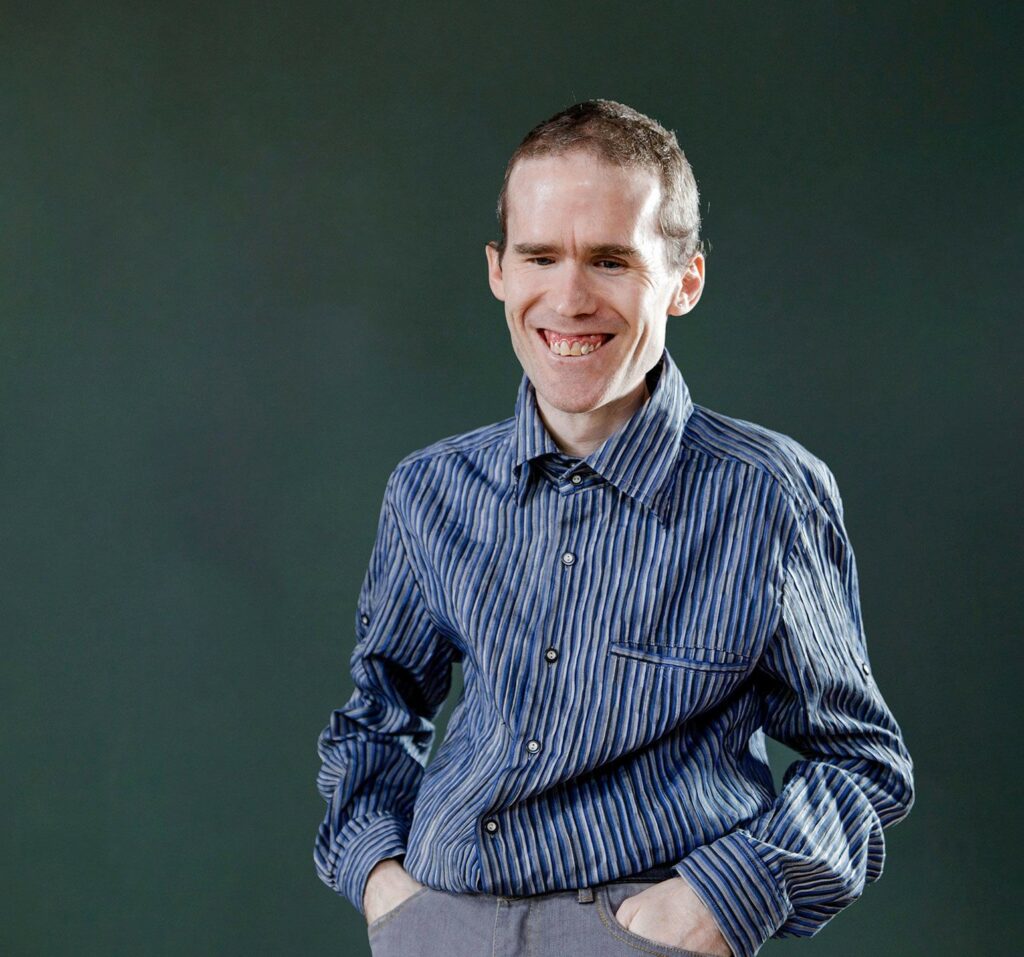 Micael Curran,
Executive Director/Creator,
NV Access Limited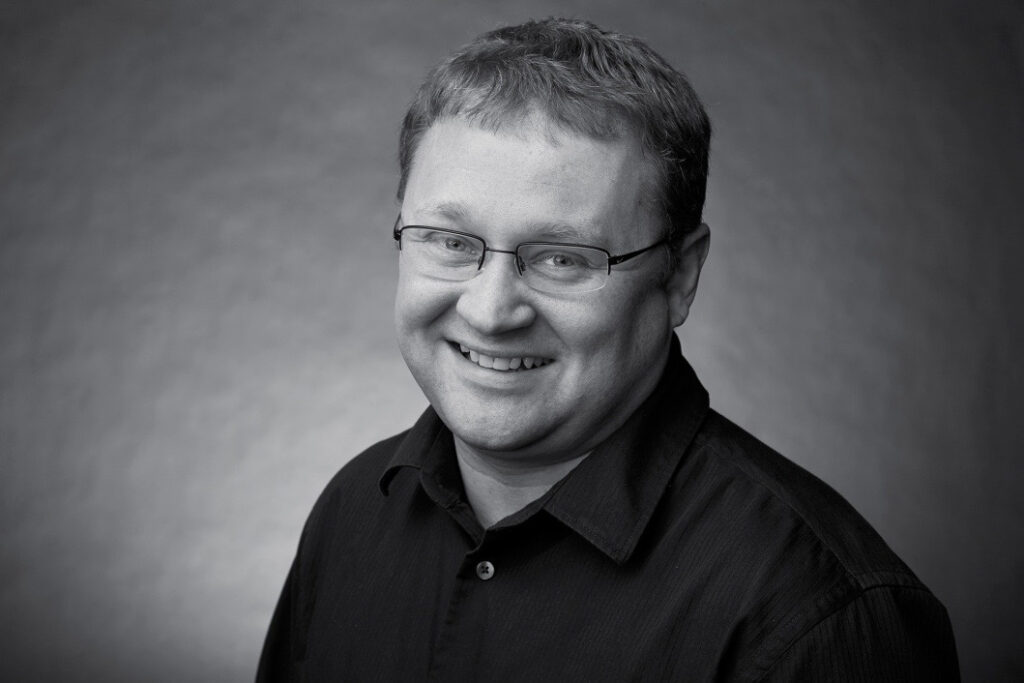 Andreas Stefik,
Associate Professor,
University of Nevada, Las Vegas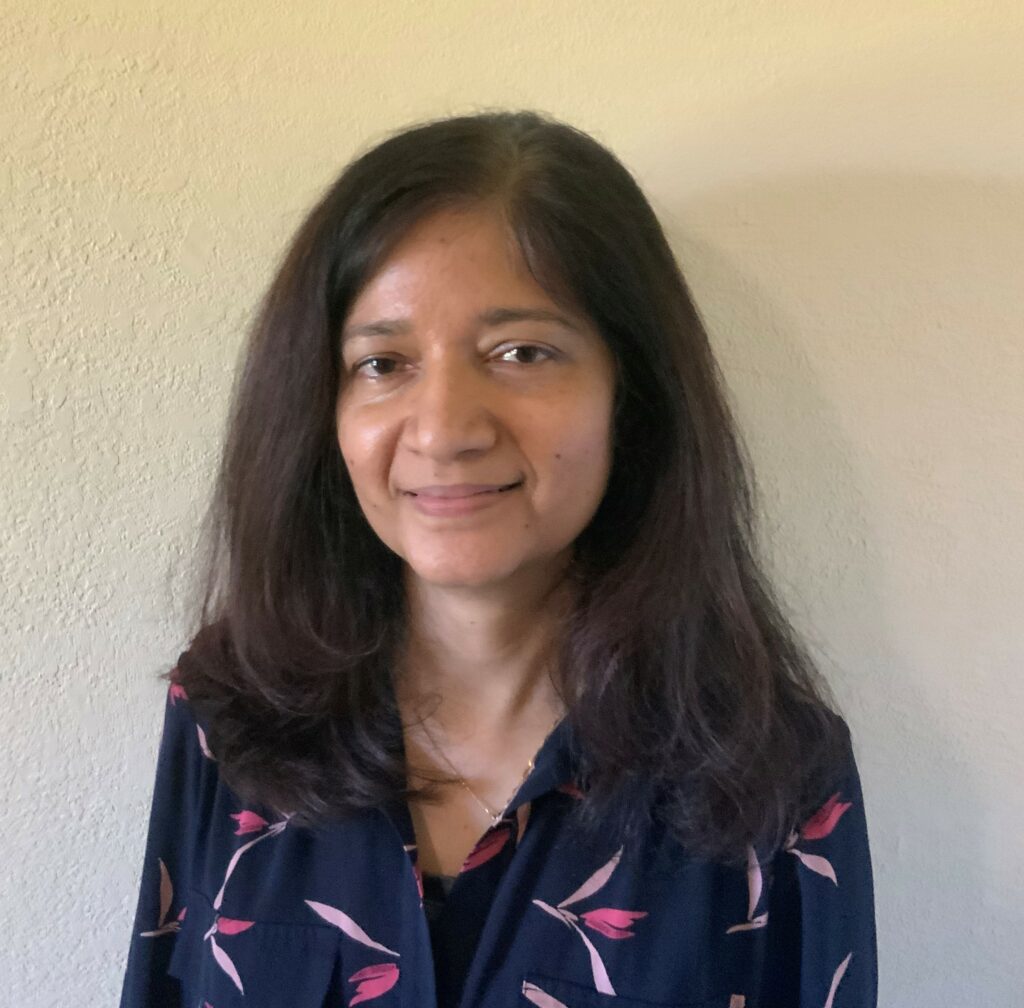 Radhika Grover,
Founder,
SPEL Technologies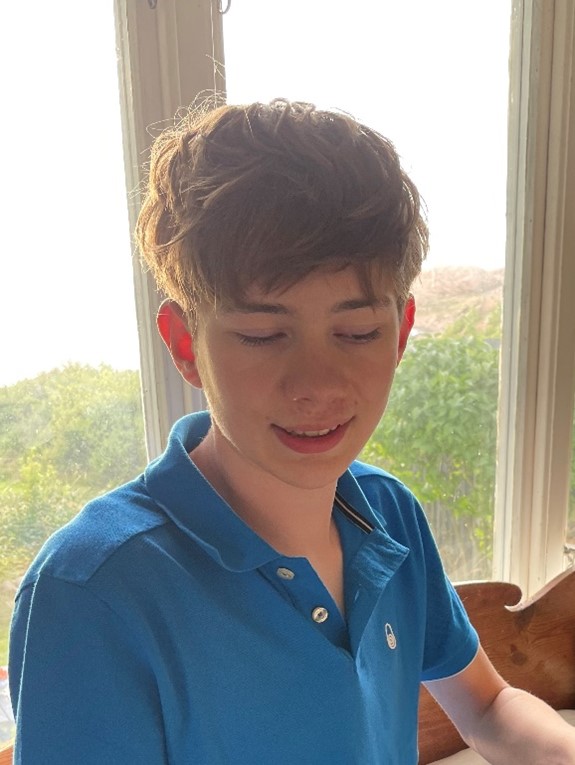 Theo Holroyd,
Student,
The Stephen Perse Foundation Senior School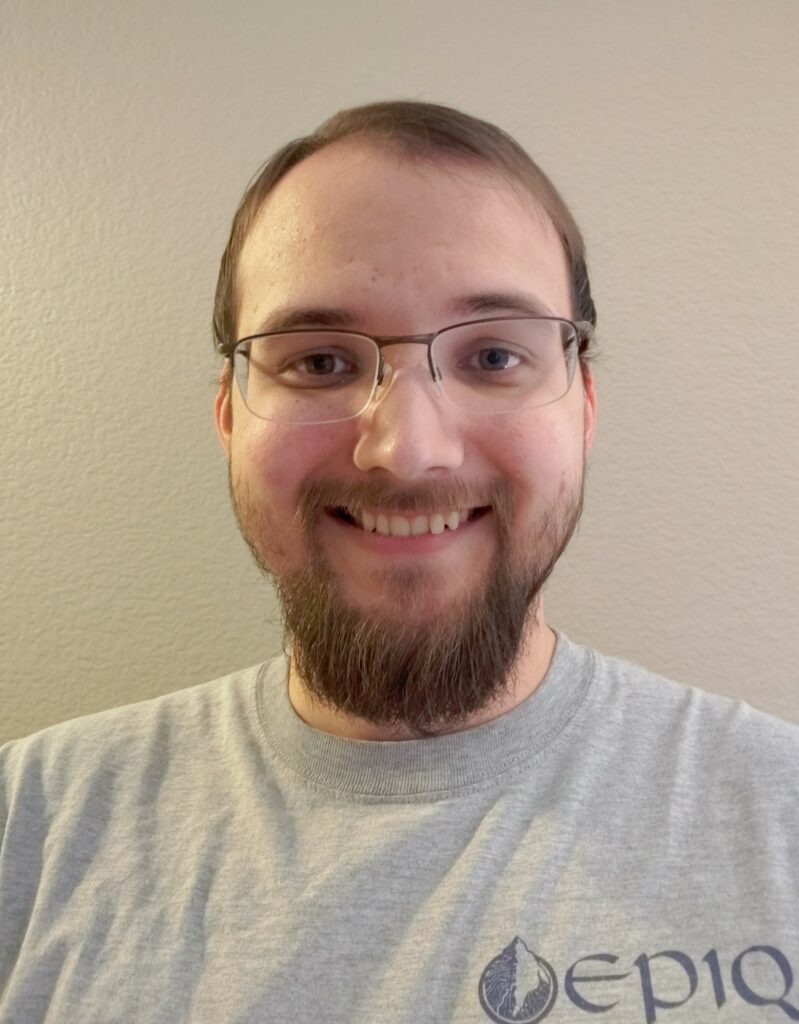 William Allee,
Software Engineer,
University of Nevada, Las Vegas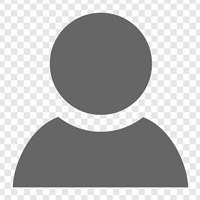 Panelist Name,
Title, Organization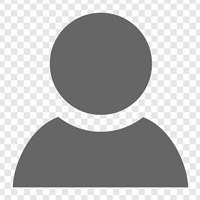 Panelist Name,
Title,
Organization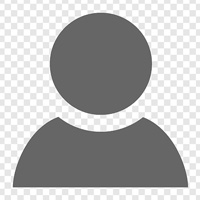 Panelist Name,
Title,
Organization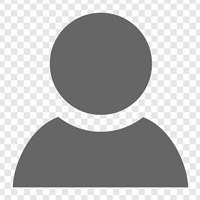 Panelist Name,
Title,
Organization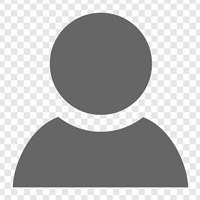 Panelist Name,
Title,
Organization
---