Panelists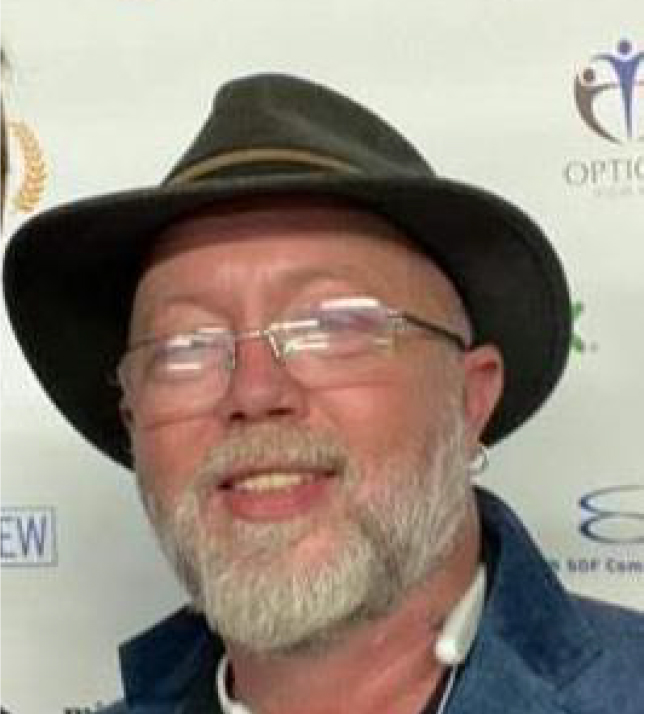 Steven W Allen, President of PolicyWorks
Steven W. Allen, President of PolicyWorks, leads the Peer MentoringWorks Community of Practice (PMW CoP) providing technical assistance and peer mentoring program support to State Vocational Rehab Agencies serving youth and students with disabilities. Steven's experience leading WINTAC's Peer Mentoring Workforce Innovation Pilot Projects, as a program partner in Lights! Camera! Access!, Let's Work! California; and two Kessler Foundation Signature Employment Grants, includes the integration of innovative and inclusive mentor strategies with person-centered career development models. Steven, a veteran with a service-connected disability, holds a Master's in Architecture and lives in Carrabelle, Florida.
---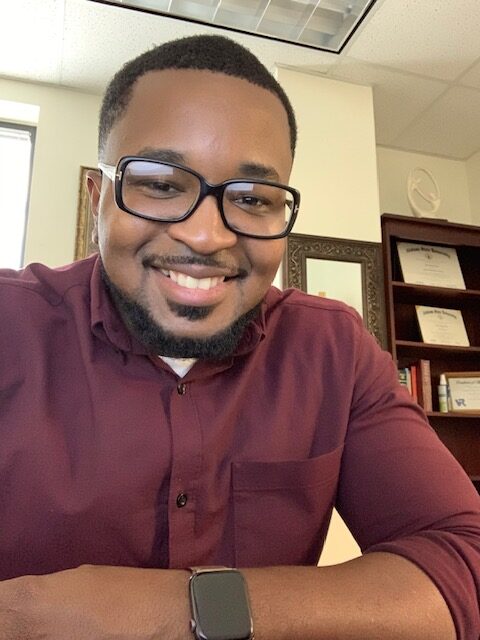 Horace Brown, Rehabilitation Counselor, FL DVR
Horace Brown has a Master's Degree in Rehabilitation Counseling and is a Certified Rehabilitation Counselor. Horace has over six years of experience working with the FL Division of Vocational Rehabilitation in the capacity of VR Counselor, Consultant and Senior Consultant. In Horace's current position, he serves as the Employment and Transition Program Administrator for adult employment services including youth peer mentoring services. He is also the state-level subject matter expert on VR collaborations with postsecondary education programs and state liaison for Youth Peer Mentoring. His field experience includes working with specialized populations including deaf and hard of hearing customers and post-secondary transition students.
---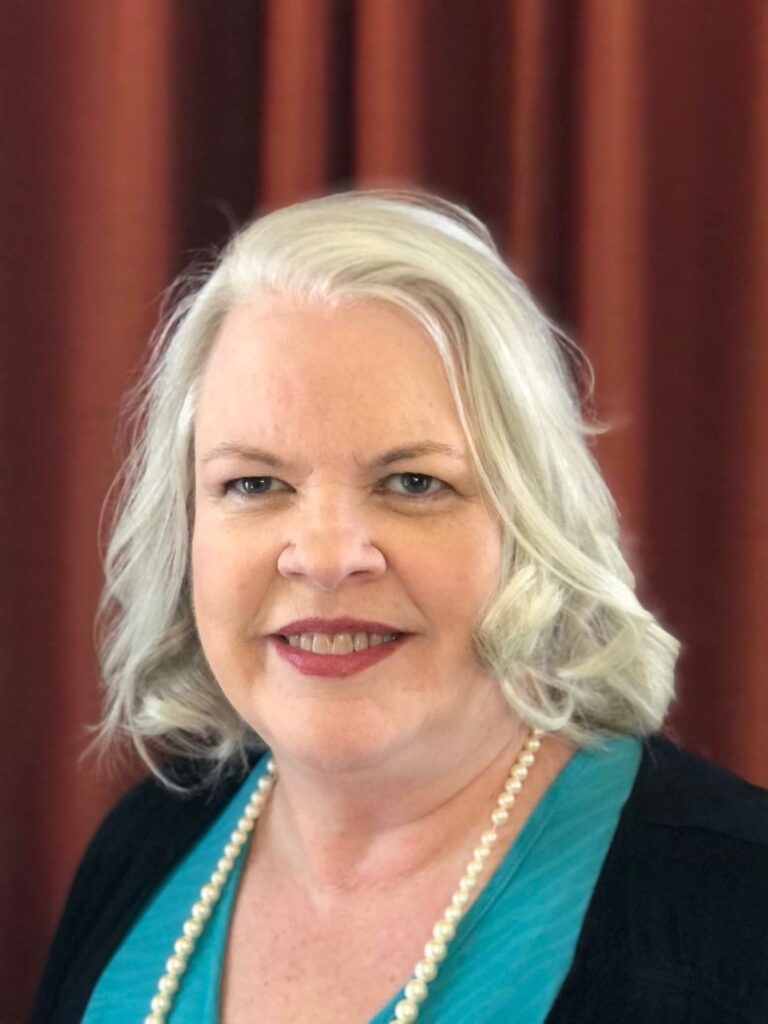 Neva Fairchild, National Aging and Vision Loss Specialist for the American Ferderation for the Blind
Neva Fairchild, of Flower Mound, Texas, is the National Aging & Vision Loss Specialist for the American Foundation for the Blind, where she has worked since 2008. In July, 2020, she began coordinating the AFB Blind Leaders Development Program, where blind or visually impaired Fellows and Mentors are matched, offered evidence-based leadership training, opportunities to learn from others, and inspired to share what they know to improve. the employment prospects for others with vision loss as they move into more and more responsible positions at work and within the community.
Prior to working for AFB, Neva was employed for over 15 years by the state of Texas as a Vocational Rehabilitation Counselor at Texas Commission for the Blind and as an Employment Assistance Specialist for DARS. She began her career in vision rehabilitation at the Dallas Lighthouse for the Blind, Inc., as a Vocational Evaluator in 1991. She completed her Bachelor of Science in Rehabilitation Science in 1988 and a Master of Science in Rehabilitation Counseling Psychology in 1992 at The University of Texas Southwestern Medical Center at Dallas.
Neva has been involved in leadership roles in two professional associations during her career. She was secretary for many years and then President of the Dallas Area Rehabilitation Association, a local chapter of the Texas Rehabilitation Association and the National Rehabilitation Association. She also served at the state level of the Association for Education and Rehabilitation of the Blind and Visually Impaired (AER) as secretary for many years and then as President of the Texas Chapter of AER at the turn of the century. She has also served in leadership roles at the international level for AER in Division 2 (Employment Services), Division 5 (Information & Technology) and Division 15 (Aging). For three non-consecutive terms, beginning in 2008, before being chosen to be President Elect of AER in 2019, she served on the international board in various roles. Neva assumed the role of President of AER in August, 2020 and will complete her term as President in 2022, only to step into the role of Past president when she will plan an International Conference for July, 2024. AER is an international membership association of about 3000 members, all working in careers that serve people who are blind or have low vision at every age and stage of vision loss.
Since 2016, Neva has worked on a national campaign to improve services to older people with vision loss nationwide. She represents AFB on the Aging and Vision Loss National Coalition (AVLNC) as a Steering Committee member and a Co-chair of the Access to Quality Services Committee. She also is a member of the Vision Loss in Older Adults work group in Texas that is seeking to increase services to those over age 55 with vision loss. She believes people who had 20/20 vision all their lives can learn from those who have lived with vision loss successfully from an early age. To bring help and hope to older people who cannot imagine how they can continue to live full, rewarding, productive lives with low or no vision is her passion. Last year, Neva joined Toastmasters to improve her public speaking, just in case you ever need someone to talk about this topic.
---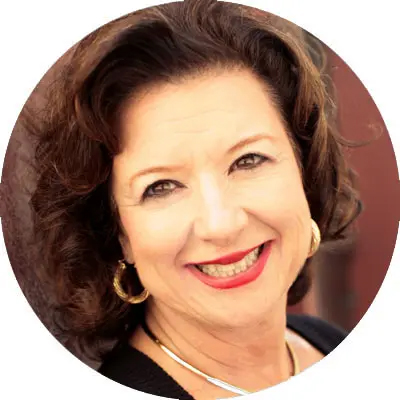 Cindy Fassler, Mentor and Business Owner
Mentor/Mentee Panelist Cindy Fassler has been in business for over two decades, and she has helped tens of thousands of job seekers approach their job search and careers from new perspectives to deliver breakthrough results and land their dream jobs.
---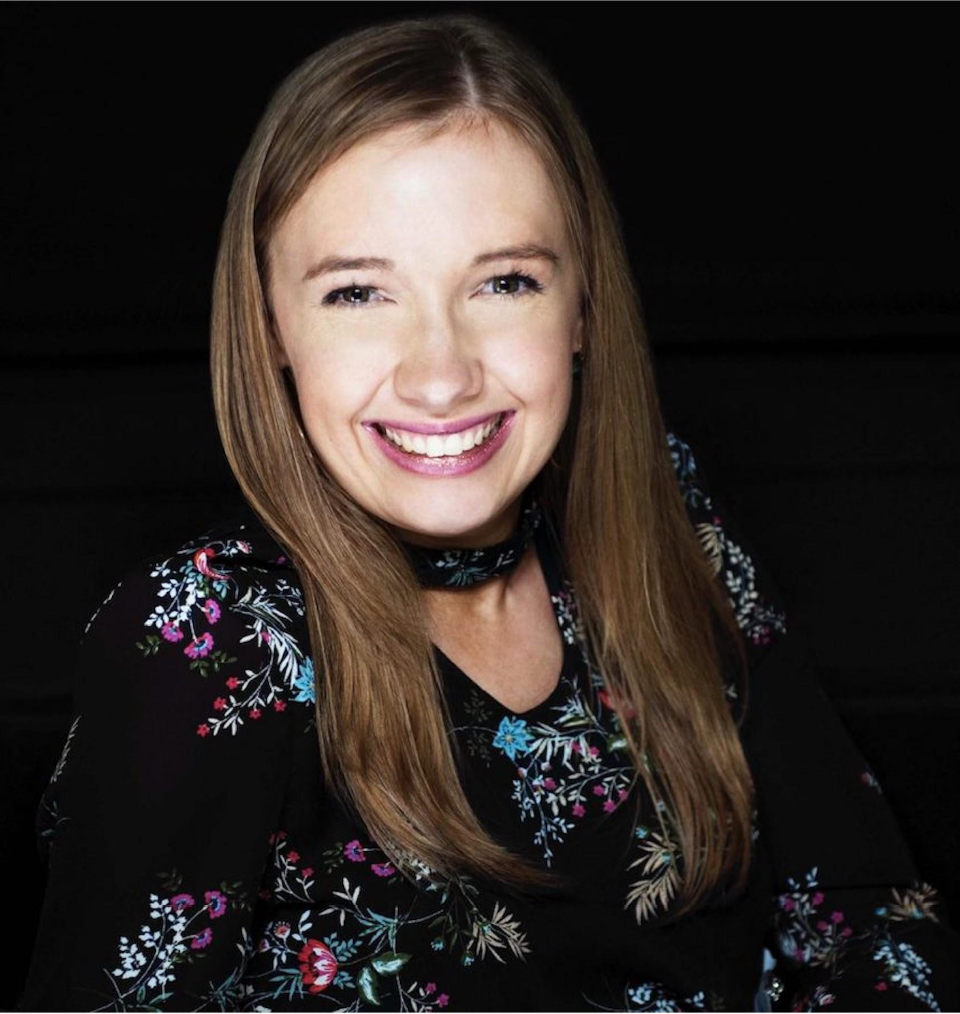 Kyann Flint, Director of Accessibility at Wandke Consulting
Kyann Flint, born and raised in the Pacific Northwest, is the Director of Accessibility at Wandke Consulting. She is a speaker, writer and host of the podcast Spark Access. Kyann serves as the Director of Ms. Wheelchair Washington, on the board of Sisu Children's Fund, and on the APH CareerConnect Advisory Committee. As a disabled woman and a passionate advocate for the disability community, Kyann lives life with the motto of "Defying the Defined Disability" to change society's perception of disability. Kyann is also a lover of travel and coffee.
---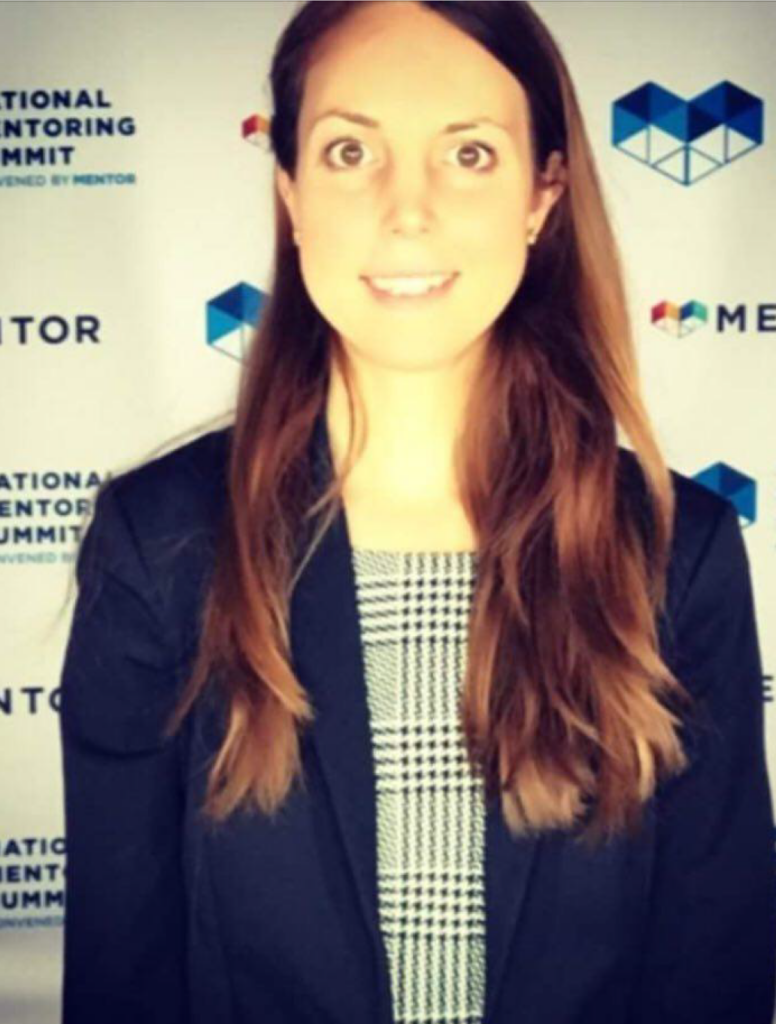 Kristin Humphrey, Mentoring Director & National Disability Mentoring Coalition Program Manager
Mentoring Director & National Disability Mentoring Coalition Program Manager, Kristin Humphrey oversees the youth mentoring programs and the National Disability Mentoring Coalition at Partners for Youth with Disabilities. She has been involved with mentoring and working with youth with disabilities for over 15 years. She co-authored the manuscript, "Expanding Horizons: A Pilot Mentoring Program Linking College/Graduate Students and Teens with ASD," which was published in the Journal of Clinical Pediatrics. She has presented nationally on the topics of mentoring and inclusion. Kristin received a BA in Psychology from Connecticut College and a Masters in Public Administration from Clark University.
---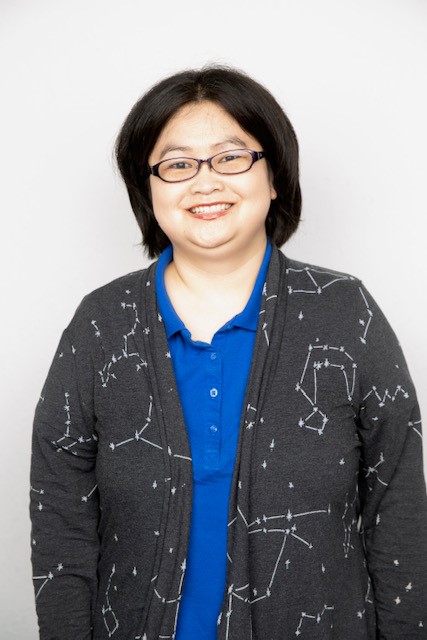 Amy Jine, Transition Program Specialist, Vista Center for the Blind and Visually Impaired
Amy has been in the field of blindness education for approximately five years. Her knowledge of orientation and mobility and career readiness as well as her ability to be an empathetic ally and advocate for people with disabilities makes her an asset to the field. In her spare time, she enjoys social justice, live music, hiking, and true crime.
---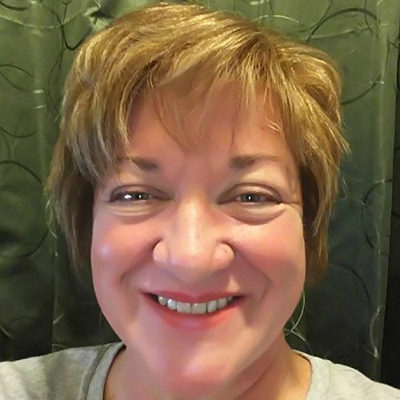 Christine Johnson, Senior Technical Assistance & Research Analyst with the George Washington University Center for Rehabilitation Counseling Research and Education (CRCRE)
Christine Johnson, M.A. Ed. CRC, is a Senior Technical Assistance & Research Analyst with the George Washington University Center for Rehabilitation Counseling Research and Education (CRCRE). Christine works for the National Technical Assistance Center on Transition: the Collaborative (NTACT:C) providing technical assistance to State educational agencies (SEAs), local education agencies (LEAs), State vocational rehabilitation (VR) agencies, and other VR service providers to implement evidence-based and promising practices and strategies to ensure that students with disabilities, including those with significant disabilities, graduate from high school with the knowledge, skills, and supports needed for success in postsecondary education and employment and community integration.
---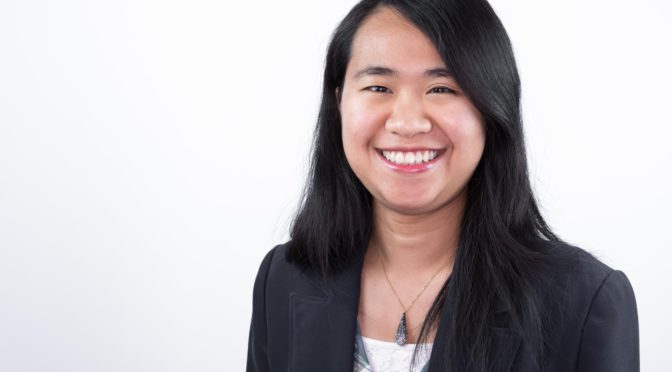 Ann Wai-Yee Kwong, Coordinator of the new Disability Cultural Community (DCC) Center at UC Berkeley
Ann Wai-Yee Kwong (she/her) passionately creates, implements, and evaluates innovative strategies around empowerment, education, and collaboration with marginalized communities in her current roles as the Coordinator of the new Disability Cultural Community (DCC) Center at UC Berkeley and graduate researcher at UC Santa Barbara. Her intersectional identity and lived experience as a proud first-generation college student, Chinese American woman, and blind professional greatly guide her work and research.
As a former Program Manager at the LightHouse for the Blind in San Francisco, Ann designed, managed, and implemented innovative curricula and programs to support the transition of young adults and rising leaders who are blind/low vision as they pursue post-secondary education or navigate the pathway to meaningful employment via the framework of empowering expectations, resume building through interactive work-based experiences, and effective mentoring. Ann will continue to bring her positive philosophy of empowering students who experience structural and systemic oppressions to reimagine their futures to Berkeley as she engages with the community to create a brave space and cultivate authentic connections
---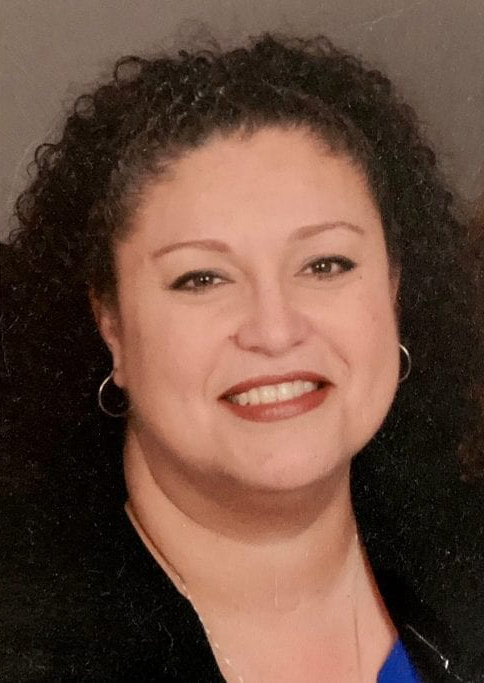 Olaya Landa-Vialard, Director of APH ConnectCenter Programs
Olaya Landa-Vialard, Ph.D. is a National Leadership Consortium in Sensory Disabilities Fellow and Graduate of Texas Tech University. She is President-Elect for AERBVI. She has been a Bilingual Educational Diagnostician for Students with Visual Impairment/Blindness/Deafblindness/Multiple Disabilities, TVI, University Professor, Bilingual Family Engagement Coordinator for the Illinois State Deafblind Project, Project Reach, currently serves as an Adjunct Instructor for multiple university VI programs, and is currently the Director of APH ConnectCenter Programs.
---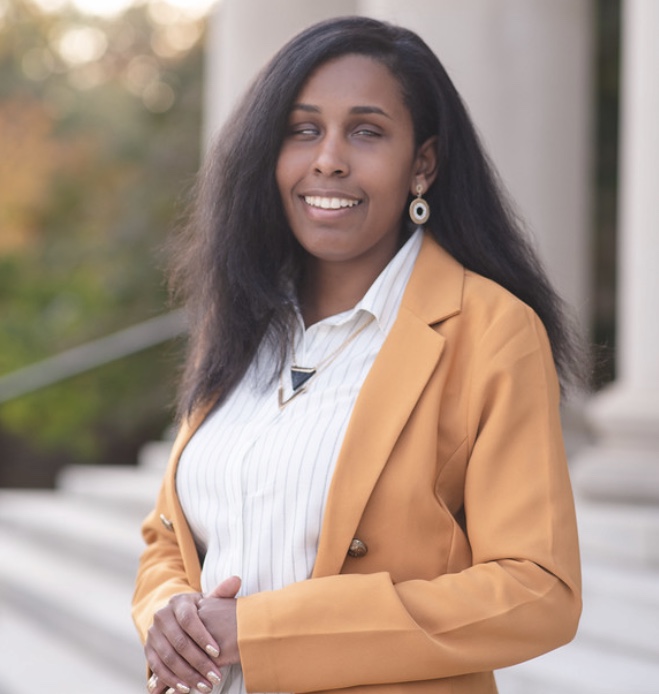 Melissa Lomax, Program Manager for the Employment, Development, Guidance, & Engagement (EDGE) Program
Melissa remains dedicated to empowering youth, especially those within the disability community. For over ten years, she has taken opportunities to advocate for persons with disabilities both nationally and internationally and has spent time pouring into the lives of blind youth across the nation as a mentor. Melissa presently works as the Program Manager for the Employment, Development, Guidance, & Engagement (EDGE) Program, which serves blind and visually impaired high school and college students in New Jersey. Prior to this position, she worked as the Youth Manager at Blind Industries and Services of Maryland for five years where she oversaw two residential summer programs for blind middle and high school students nationwide and developed Maryland's first year-round pre-employment transition program consisting of monthly workshops and mentoring opportunities.
---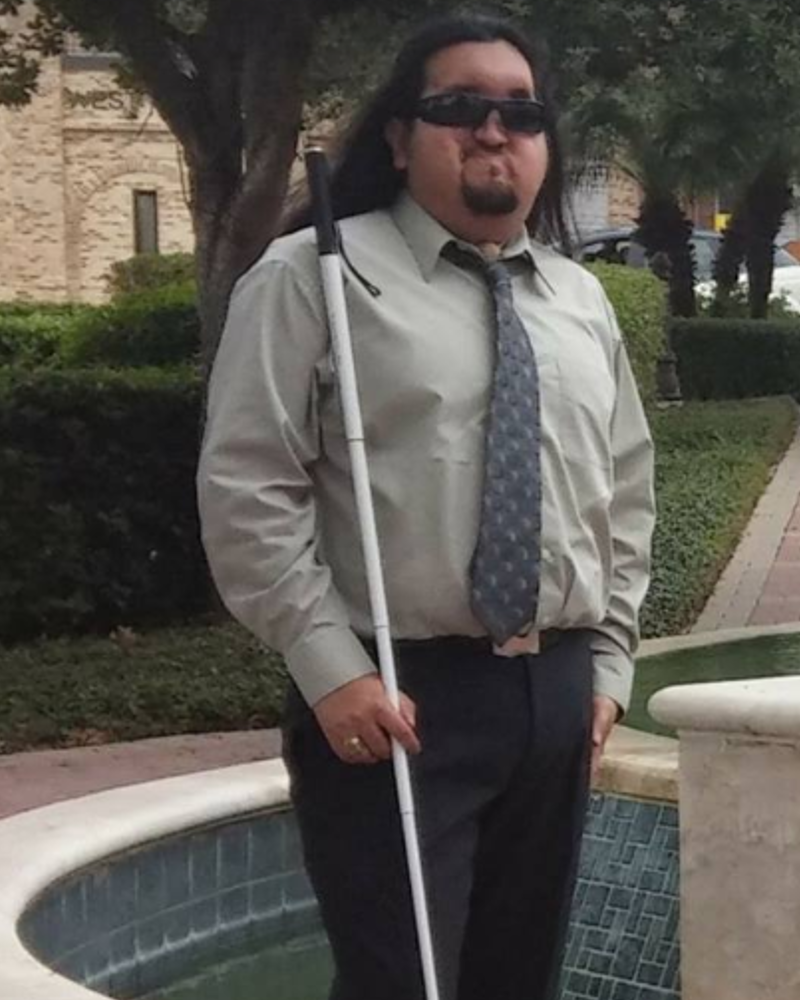 Daniel Martinez, METAS and NFB-Texas

Daniel Martinez is an educator and mentor. He has a Masters of Education in Special Ed, and mentors people with disabilities. He values the opportunity to learn from his own mentors.
Daniel is a member of the National Federation of the Blind and of Mentoring Engaging and Teaching All Students. He is an advisor for the National Disability Mentoring Coalition and for APH Career Connect. In 2018 Daniel was inducted into the Susan M. Daniel Disability Mentoring Hall of Fame, and in September 2021 he became a fellow of the RespectAbility National Leadership Program.
---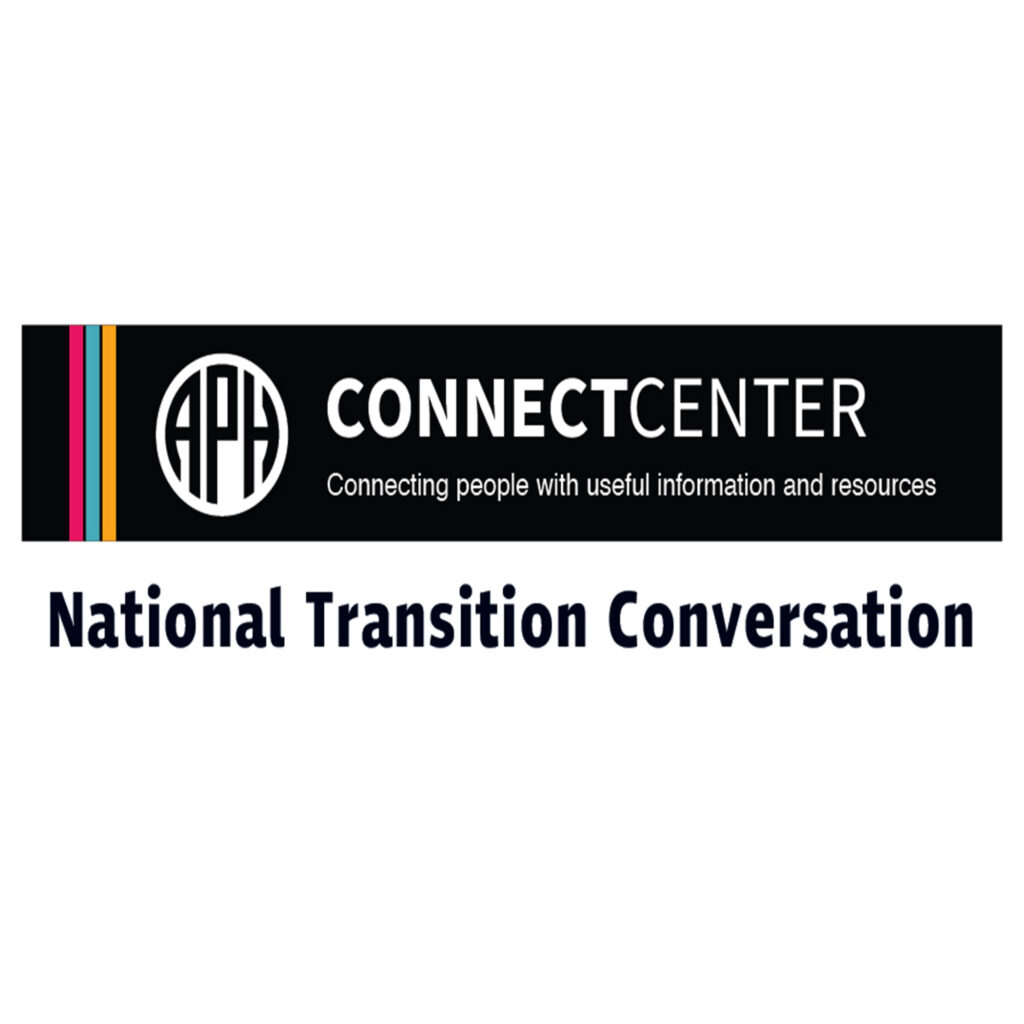 Brianna Murray, Coordinator for Nj's EDGE (Employment Development Guidance and Engagement) program

Brianna received her Masters in clinical mental health counseling from Winthrop University (2017), preceded by her Bachelor's in psychology with a minor in English from the same university (2015). She currently lives in Central New Jersey where she moved several years ago to begin a career with blind and visually impaired transition-aged youth. Her relevant prior career experiences include a Masters level paid internship with South Carolina's Vocational Rehabilitation (2017), A program assistant and academic adviser for Visions' Manhattanville Precollege Program (2018), and a Program Coordinator for Nj's EDGE (Employment Development Guidance and Engagement) program (2019-2021). Currently, Brianna serves as a mentor for Learning Ally's College Success Program (2017-present) where she works with approximately ten blind or visually impaired college students part-time. Additionally, in her full-time position, Brianna serves as the program coordinator for Project RISE (Resilience, Independence, Self-advocacy, and employment), a pre-employment program in Virginia for transition-aged youth with visual impairments. In her spare time, Brianna enjoys reading, assisting to raise Seeing Eye Puppies, running a mental health and wellness support group for guide dog handlers, and volunteering. She is extremely passionate about transition services for blind and visually impaired students, and intends to keep this area as a major focus in her career for years to come.
---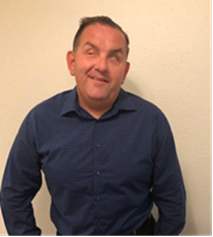 Richard Rueda, APH CareerConnect Program Manager
Richard Rueda has worked in the field of Human and Social Services specializing in Blindness and Low Vision since 1992. A graduate of California State University of Los Angeles, he holds his Bachelor's Degree in Vocational Counseling and has worked with the Intercommunity Blind Center in Whittier, the Junior Blind of America in Los Angeles, Department of Rehabilitation as the statewide Transition Coordinator (2001 – 2010), served as Director of Community Services at the Lighthouse for the Blind and Visually Impaired in San Francisco (2010 – 2011). In the autumn of 2011, Richard returned to Junior Blind serving as their new Director of Transition Services for northern and Central California. Richard has facilitated professional workshops and seminars for California Transcribers & Educators of the Blind & Visually Impaired (CTEBVI) for over a decade. Since 2016, Richard works as Program Coordinator with Society for the Blind, based in Sacramento California, overseeing CareersPLUS, a career exploration program for teens and young adults. Richard also contributes and collaborates with the APH Connect Center and CareerConnect projects supporting the continued expansion and development of these rich critical resources. Richard is an active member of his local community involved engaged working with blind and low vision youth and young adults to aid in career exploration and employment readiness
---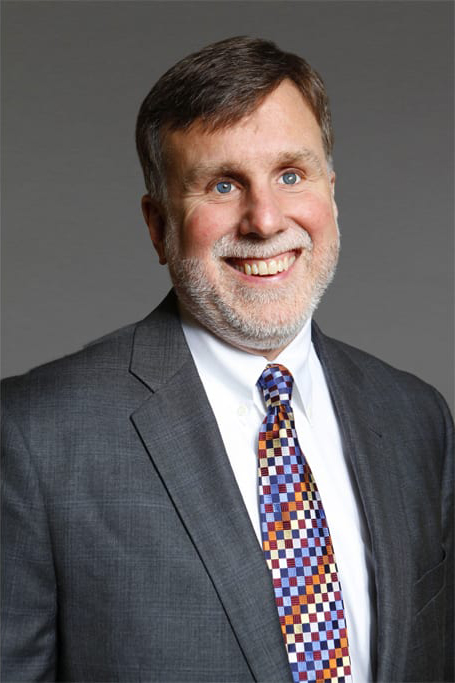 Paul Schroeder – Vice President, Government and Community Affairs

Paul Schroeder has held numerous leadership roles with national organizations providing programs, services and products that level the playing field for people who are blind and visually impaired. Blind since birth, he earned an undergraduate degree from The American University in Washington, DC, and has worked since then to advance programs and policies benefiting individuals with disabilities.
Paul had a long career with the American Foundation for the Blind (AFB), first in Chicago, Il, and then in Washington, DC – ultimately holding the position of Vice President of Programs and Policy. Paul has worked on federal legislation including the Rehabilitation Act, the Individuals with Disabilities Education Act (IDEA), the Americans with Disabilities Act (ADA), and the Communications and Video Accessibility Act. Paul is familiar with the Act to Promote the Education of the Blind, which established and maintains APH's partnership with the federal government, and has worked to secure annual appropriations for other legislation.
---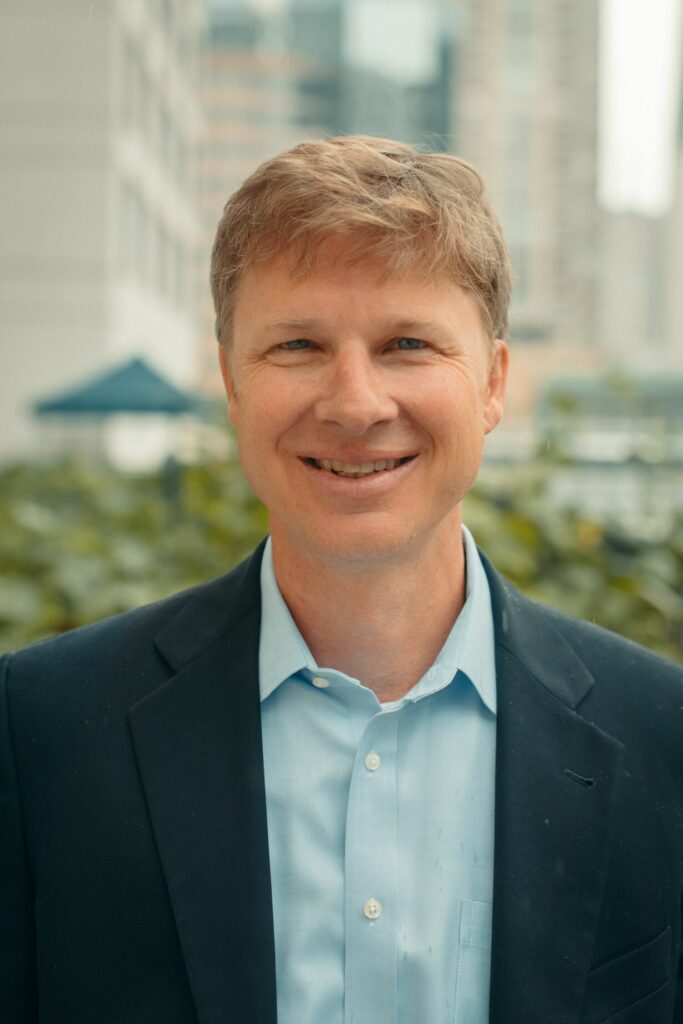 Derek Shields, Director of the National Disability Mentoring Coalition, a national inclusion initiative of Partners for Youth with Disabilities

In this capacity, he is responsible for strategic planning and development and serves as the liaison to the Board of Advisors. Derek also provides development support for regional and national mentoring programs and enjoys helping young people network from job search to career satisfaction via his Nobody Taught Me How to Network Guide and workshops.
Derek is also President of ForwardWorks Consulting and a certified Project Management Professional with twenty-five years of experience in disability, accessibility, employment and quality of life programs. He provides consulting support to global brands as part of the Disability: IN community of corporations.
Derek earned his undergraduate degree from Bucknell University and his Master's in Management and Disability Services from the University of San Francisco. He lives near Annapolis, MD.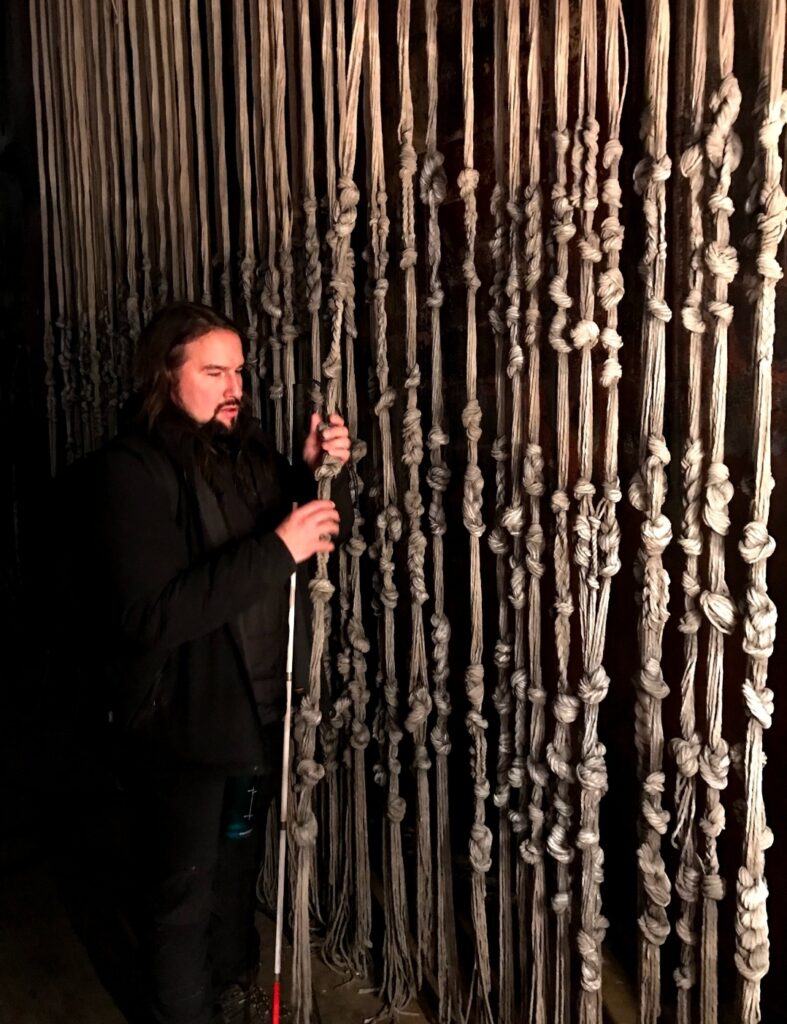 Joe Strechay, Co-Executive Producer and Consultant
Joe is a Producer in the television and film industry, and he consults on books, projects, and programs around blindness, disability, and accessibility. He has become an expert on accessibility and inclusion in the entertainment industry over the past years. Joe has worked in many areas of the blindness field specializing in employment, transition, and mentoring. Joe is blind, and he has mentored numerous persons with disabilities from around the United States and Canada.
---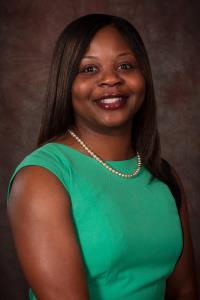 Dorothy Young, OVRB Director
Dorothy L. Young is a graduate of Alcorn State University (B.S.); The University of South Alabama (M.S. in Counselor Education and Minor in Rehabilitation Counseling); and Belhaven University (Master in Management). Her case study at Belhaven presented a historical overview of the kinds of relationships that should exist between vocational rehabilitation counselors and individuals with disabilities. In 2000, Ms. Young began work as a Vocational Rehabilitation Counselor, with the Mississippi Department of Rehabilitation Services, Office of Vocational Rehabilitation for the Blind. In this position, she was responsible for working with blind and or visually impaired clients to regain, advance, or maintain employment.
It was during this time, that she experienced the many challenges one would face because of their physical or mental limitations. One of the biggest hurdles with successful job placement was the attitudes of other people that created barriers. Ms. Young began to coordinate and connect different businesses around the state in order to change the tendency not to hire a person with a disability. These connections enhance the abilities and skills of people with disabilities by bringing awareness and access to job site accommodations at no cost, blindness awareness training, and introduction with businesses, disability advocacy groups, and the community. Since then, Ms. Young has continued to work her way throughout the agency with various management promotions using her skills and knowledge in connecting, coordinating, and starting initiatives around the state/nationally for people with disabilities.
Several highlights of her career that involved working predominately in the community with people with disabilities: She wrote Mississippi first Technology Act State Plan. The Mississippi Department of Rehabilitation Services applied and received the first Model Demonstration Grant from RSA for recycling assistive technology during her tenure as the Director of Project START. The Mississippi Re-Use Program saves the state well over $200,000.00 each year. Ms. Young started the agency's first computer recycling program that targets the fourteen poverty counties in Mississippi. Ms. Young started the agency first assistive technology partnership with the MS Department of Education providing hands on training, loaning and demonstrating assistive technology to our great teachers and families.
In the 2013, Ms. Young was promoted to the Director position for the Office of Vocational Rehabilitation for the Blind Services, Mississippi Department of Rehabilitation Services. During this tenure, she started the agency first Summer Internship Program for students with disabilities and the first partnership with the Governor's Job Fair Network. Both initiatives are ongoing and has helped place people with disabilities with businesses, state and federal agencies hiring year around people with disabilities. Dorothy L. Young serves on the National Executive Leadership team as the Technology Chair for the National Council of State Agencies for the Blind. She is elected by her peers around the country for this position.
Dorothy Young is a member of the Jackson Workforce Leadership Academy Class of 2020-21, one of several Workforce Leadership Academies in localities across North America. Ms. Young resides in Ridgeland, MS and is the mother of one daughter, Shania Young.


---