ConnectCalendar
Promote your event and share it with the community
ACB & Mitsy Kit Kids Club 4th of July Craft Activity
June 27, 2021 @ 2:00 pm
EDT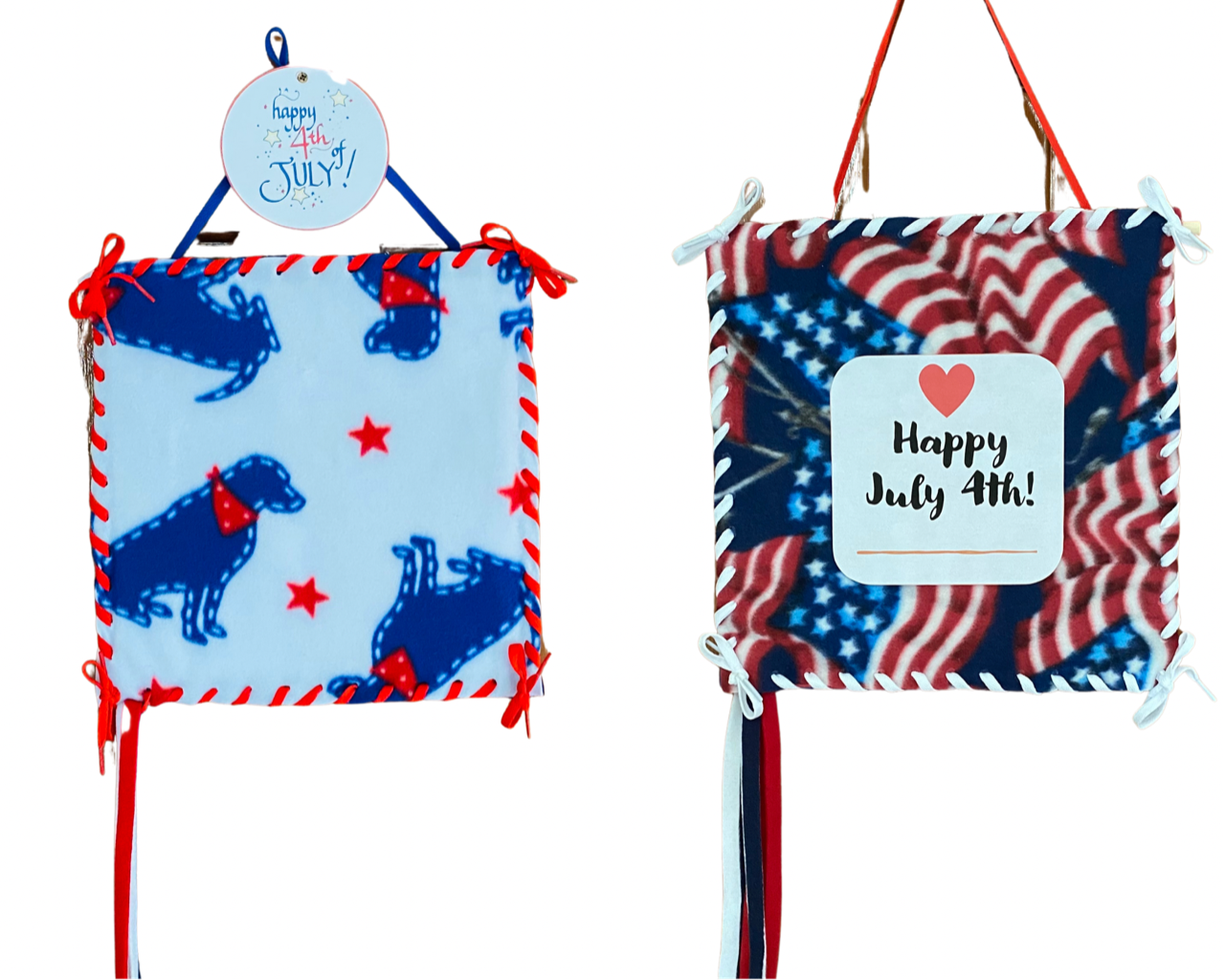 Hello all! Mitsy Kit is excited to be providing a 4th of July wall or door hanging kit activity for the ACB Crafty Kids Club on June 27th at 2:00 PM EST. The purpose of this session is to provide a fun and accessible crafting activity for kids who are blind or visually impaired. And best of all, you do not need to be an ACB member to participate, there will be a free Zoom instructional class, and you get free shipping with the purchase of your craft kit!
Our Mitsy Kit project will be a no-sew wall hanging that is put together by lacing a shoestring through tactile bordered holes in two 13 inch fleece squares and interfacing using sense of touch. There will be two fun 4th of July pattern options. One is white with blue profiles of Lab dogs wearing a red bandana with a few scattered red stars, and the other is navy blue with red white, and blue US waving flags. Both wall hangings will have a wooden dowel and shoestring loop for hanging, extra red, white, and blue fleece ribbon that will hang from the lower-left corner, and a Happy 4th of July sign. A picture of wall hangings is attached.
If you are not a member of ACB Crafters, no worries! We can easily sign you up to attend the free Zoom instructional session. Just email us to let us know you would like to attend and we will email you back with the Zoom meeting information. Or, if you would like to obtain zoom links for all of the ACB classes you can do a one-time subscription to acb-community-events+subscribe@acblists.org.
Related Events