2021 National Coding Symposium – Speakers
Keynote Speakers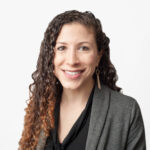 Laura Allen
Head of Strategy, Accessibility & Disability Inclusion, Google
Laura Allen is the Head of Strategy for Accessibility and Disability Inclusion at Google. She works cross-functionally across teams to improve the accessibility and usability of Google products and processes, and to make Google a more accessible and inclusive place for people with disabilities. Due to her personal experience with low vision, she believes that technology has more power now than ever to transform lives, and progressing accessibility and disability inclusion is her true passion.

Prior to her role as Head of Strategy, Laura was the Senior Accessibility Program Manager for the Chrome and Chrome OS teams at Google. For 6.5 years, she collaborated with engineers, designers, product managers, and researchers to make the Chrome family of products accessible and usable across platforms, for people of all abilities.

She also leads various accessibility workshops and trainings for teachers of the visually impaired, advocacy organizations, and special education classrooms. In addition, Laura helps to lead Google's presence at major accessibility conferences, as she believes that connecting with the community and gathering hands-on feedback is critical. Laura also represents Google in the Teach Access organization, where various technology companies, higher education institutions, and disability advocacy organizations come together to drive the inclusion of accessibility in core computer science, design, human centered interaction programs, and other key disciplines to close the accessibility skills gap. As of 2020, she serves as the Chair of the Teach Access Executive Committee. Since 2017, Laura has also served on the board of directors for the San Francisco Lighthouse for the Blind and Visually Impaired. As of June 2020, she serves on the board of the Alphapointe Foundation, an organization centered around empowering individuals who are visually impaired to achieve their goals and aspirations and gain meaningful employment.

Prior to her role in accessibility, Laura worked as an Account Manager in Google's Large Customer Sales division where she advised business-to-business technology companies on their advertising and marketing strategies. For her undergraduate education, Laura studied International Business, Marketing, and Music at Georgetown University. She also completed an Executive Leadership graduate program at Stanford University in March 2021.
---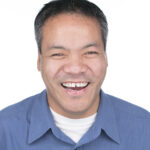 Jennison Asuncion
Head of Accessibility Engineering Evangelism, LinkedIn
Jennison has been working in digital accessibility since 2006. He moved from Canada to the Silicon Valley in 2013 to work at LinkedIn. Today, Jennison is Head of Accessibility Engineering Evangelism. Part of his responsibilities include making sure LinkedIn's Engineers who develop for the web, as well as iOS and Android apps, have the training and support they need to ship code that is accessible to everyone. In 2012, Jennison co-founded Global Accessibility Awareness Day (GAAD). GAAD takes place on the 3rd Thursday of May and is a day for people who work in the tech industry to learn more about digital access and inclusion. While he works in tech, Jennison is a huge advocate for learning and using Braille.
---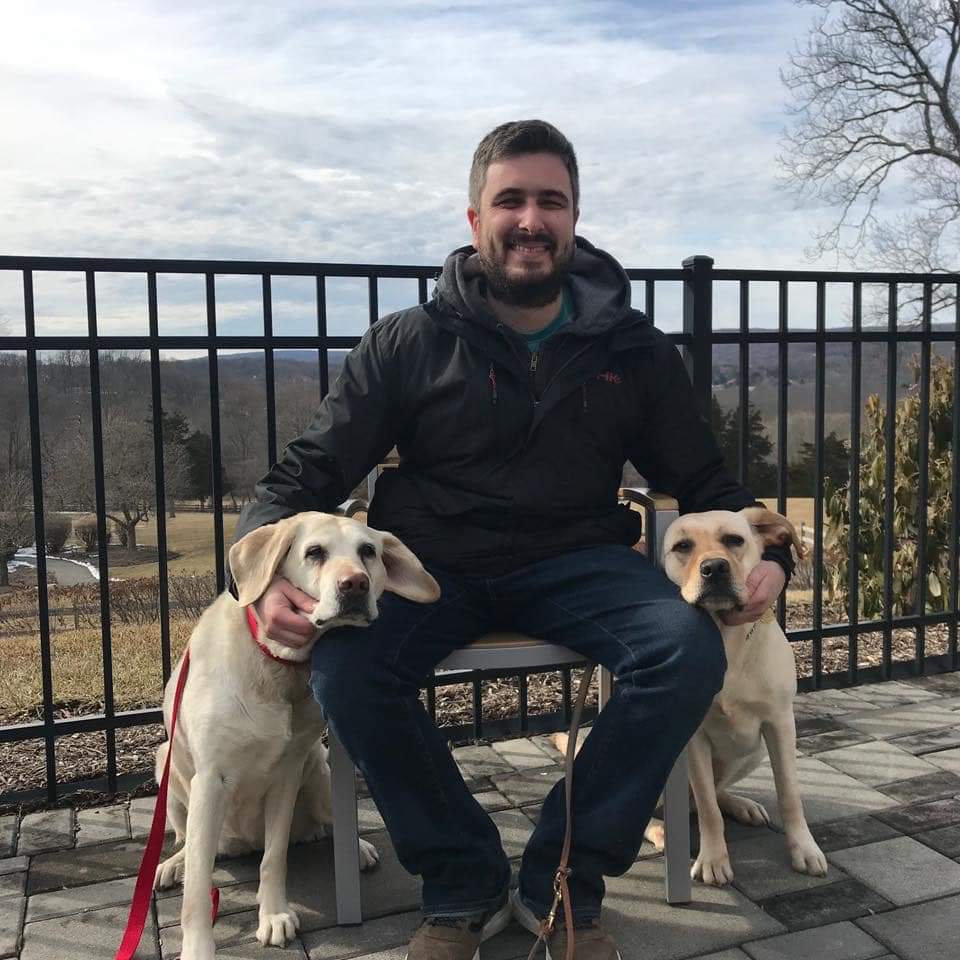 Michael Forzano
Software Engineer, Retail Accessibility, Amazon
Michael is a software engineer on the Amazon Retail Accessibility team, where he develops automated testing tools used by Amazon engineers to ensure their web pages are accessible to everyone. He is also the co-founder of RS Games, a popular online gaming platform offering accessible board, card, and dice games accessible to the blind and visually impaired. Michael holds a Bachelor's Degree in Computer Science from Binghamton University. He currently lives in New York City with his Seeing Eye dog, Katie.
---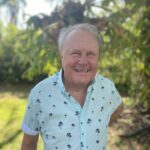 Ted Henter
Formerly Founder and President of Henter-Joyce (developers of Jaws), retired
Ted was Born and raised in the Panama Canal Zone, graduated from University of Florida with a BSME, pursued a career in motorcycle racing scoring as high as 8th place in the 1978 World Championship. He was blinded in a car accident in England later that same year, 1978. He went back to college to learn programming, got a guide dog, and went to work at a hotel with a talking "terminal" that would only spell, not talk with whole words.
Along the way Ted met Deane Blazie and went to work for him developing talking software for MS-DOS, Deane's company had problems, Ted was laid-off, then met Bill Joyce and they started Henter-Joyce, the developers of Jaws.
Ted loved to compete, he won 4 gold medals in the 1991 International Championship for disabled water skiers, raced through the Panama Canal 13 times in a dug-out canoe, and learned to snow ski. He has a brown belt in Kung Fu martial arts.
Before being blinded Ted married his high school girlfriend Mel, they now had 3 adult daughters and live in St. Petersburg, FL.
---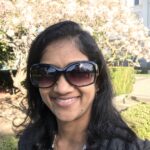 Jyotsna Kaki
Program Manager, Google
Jyotsna Kaki is a program manager at Google and manages the central accessibility testing team. She joined Google in Oct 2006. In November 2004, during her final year of college, Jyotsna lost her vision and became completely blind. She graduated in May 2006 with a undergrad in MIS, Business. Being blind and struggling to use inaccessible websites, she decided to pursue a career in accessibility testing. Today, at Google she is known as the "subject matter expert" in regards to accessibility testing.
---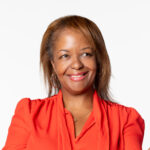 Kisiah Timmons, MBA, CPACC
Principal Product Designer – Mobile Apps, Verizon Media
Kisiah has 14+ years of experience in accessibility, project management and consulting. She has worked in diverse sectors, including corporate, government, and non-profit. Since 2006, her professional emphasis has been on mobile computing devices and the apps that drive them. Kisiah is currently a Principal Product Designer at Verizon Media where she ensures apps are designed with all users in mind, including those with disabilities.
Kisiah's passion for accessibility and universal design is driven by her own life's journey. Within two years of graduating with an electrical engineering degree, she was diagnosed with a visual impairment. Her own experiences motivate her to help others as she is passionate about promoting the inclusion of accessibility and universal design in product development so that persons with disabilities have the opportunity to enjoy life to its fullest.
Kisiah holds a Bachelor of Science degree in Electrical Engineering from Florida A&M University and a Master of Business Administration with an emphasis in innovation management from Drexel University. She became a Certified Professional in Accessibility Core Competencies in 2016 with the purpose to better advocate for equal access to technology products and services for all, with an emphasis on promoting accessibility as a responsible business practice. She is a member of the International Association of Accessibility Professionals as well as the national engineering honor society, Tau Beta Pi. Her hobbies include conducting genealogy research, improving her fluency in the Spanish language, and inspiring minorities and girls to succeed in STEM studies.
---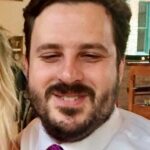 Peter Tucic
HumanWare Brand Ambassador – Blindness Products, HumanWare
Peter Tucic graduated from the University of Illinois at Chicago with a Bachelor of Arts Degree in History. Peter is currently the Brand Ambassador of Blindness Products for HumanWare. He travels throughout the US and Canada, supporting teachers and students and presenting at state and national conferences. Peter has presented at such conferences as the National ACB and NFB, in addition to the CSUN and ATIA conferences amongst many others. Peter has also been published in Closing the Gap magazine and regularly creates written and video tutorials for a wide array of products.
---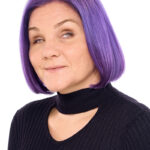 Leonie Watson
Director, TetraLogical
Léonie is Director of TetraLogical; a member of the W3C Advisory Board; co-Chair of the W3C Web Applications Working Group; and a member of the BIMA Inclusive Design Council.
Amongst other things, Léonie is co-organiser of the Inclusive Design 24 (#id24) conference; co-author of the Inclusive Design Principles; and mentor to young people interested in the fields of accessibility and inclusive design. She is also a Microsoft Most Valued Professional (MVP).
Léonie is often found at conferences, talking about web standards, accessibility mechanics, and pushing the boundaries of inclusive design (with existing technologies like SVG, HTML, ARIA, and JavaScript, as well as new technologies like AI and WebVR). She has also written about some of these things for Smashing magazine, SitePoint.com, and Net magazine, as well as on her own site tink.uk.
In her spare time, Léonie likes reading, cooking, drinking tequila, and dancing (although not necessarily in that order)!
Presenters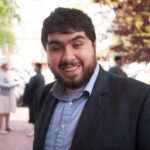 Sina Bahram
President and Founder, Prime Access Consulting, Inc.
Founder of the inclusive design firm Prime Access Consulting (PAC), Sina Bahram is an accessibility consultant, computer scientist, researcher, speaker, and entrepreneur. In 2012, Sina was recognized as a White House Champion of Change by President Barack Obama for his doctoral research work enabling users with disabilities to succeed in Science, Technology, Engineering, and Math (STEM) fields. Believing that accessibility is sustainable when adopted as a culture, not just a tactic, Sina and his team work with executive management, policy makers, engineering teams, content creators, designers, and other stakeholders within institutions to promulgate accessibility and inclusive design throughout the fabric of an organization. Under Sina's direction, PAC has helped over 100 organizations to meet and exceed their inclusivity goals, from the creation of accessible websites and mobile apps to achieving a comprehensive inclusive design methodology across the enterprise. In addition to serving on and chairing various boards, conferences, committees, and working groups across corporate, non-profit, and research entities, Sina serves as an invited expert on the World Wide Web Consortium (W3C) Accessible Rich Internet Applications (ARIA) working group where he helps shape the next generation of digital accessibility standards and best practices.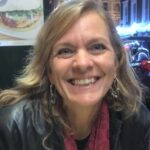 Jennifer Bliss
STEM Consultant, Iowa Educational Services for the Blind and Visually Impaired
Jennifer Bliss is the STEM Consultant for the Iowa Educational Services for the Blind and Visually Impaired (IESBVI) where she collaborates with Iowa's teachers of the visually impaired and mainstream classroom teachers in supporting Iowa's students. Jennifer was a middle school science teacher for 14 years in Vinton, Iowa—the former home of the Iowa Braille and Sight Saving School. The braille school students who were mainstreamed into her science classroom inspired her to change her educational path. Creating environments where VI students can work alongside their sighted peers in learning and understanding STEM topics is the focus of her work.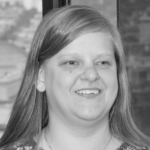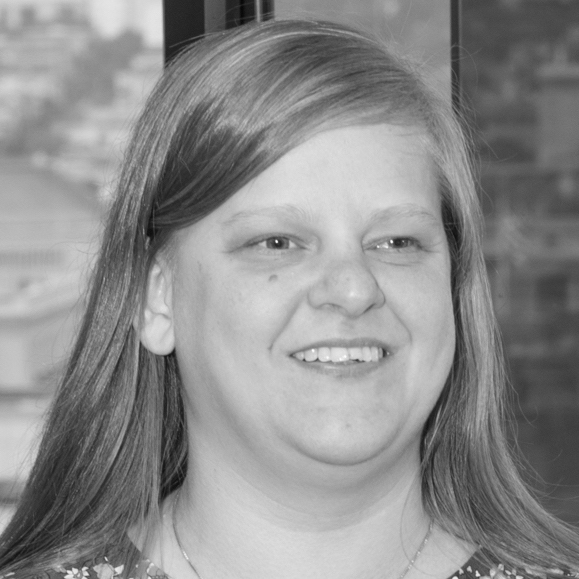 Chancey Fleet
Assistive Technology Coordinator, New York Public Library
Chancey is the Assistive Technology Coordinator at the New York Public Library where she founded and maintains the Dimensions Project, a free open lab for the exploration and creation of accessible images, models and data representations through tactile graphics, 3d models and nonvisual approaches to coding, CAD and "visual" arts. Chancey was recognized as a 2017 Library Journal Mover and Shaker.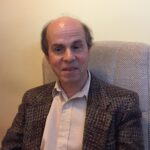 Glen Gordon
Software Fellow, Freedom Scientific
Glen Gordon was the original architect of the JAWS screen reader and has spent over 25 years working to ensure that blind people running Windows can quickly and efficiently use applications to perform a diverse array of task. Blind since birth, his interest in accessibility developed out of a selfish desire to use Windows at a time when it was not at all clear that graphical user interfaces could be made accessible. He has an MBA from the UCLA Anderson School, a software development degree from the school of hard knocks and lots of frustration trying to use inaccessible software. It's that personal frustration that continues to motivate his efforts to make things better both for himself and others.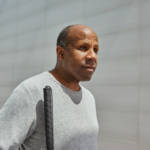 Dean Hudson
Accessibility Technical Evangelist, Env, Policy & Soc Initiatives, Apple, Inc.
Dean is the Accessibility Evangelist at Apple. In this role, Dean works with engineering and design teams to raise awareness of Apple's accessibility work and influence product direction. Since joining Apple in 2006, Dean has been directly involved in the development of some of the most innovative accessibility features in the industry. This includes Apple's groundbreaking VoiceOver screenreader technology for people who are blind or low vision; the first accessible smart wearable, Apple Watch; and other initiatives across the entire Apple ecosystem that support a culture of inclusion.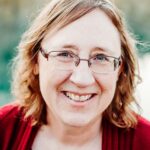 Sara Larkin
Statewide Math Consultant, Iowa Educational Services for the Blind and Visually Impaired
Sara Larkin taught high school math, computer programming, and computer networking for 18 years before becoming a statewide math consultant for the Iowa Educational Services for the Blind and Visually Impaired where she has been since 2007. She provides trainings and support to TVIs, classroom teachers, and para educators across the state of Iowa in the areas of math and computer science and has also provided short term programs in computer science to students who are blind or visually impaired. She is a co-author of the Pearson Nemeth Curriculum and a consultant for Project INSPIRE: Increasing the STEM Potential of Individuals Who Read Braille.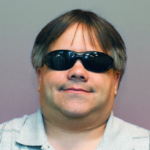 Ken Perry
Senior Software Engineer, American Printing House for the Blind
Ken Perry has been working in Access Technology for 29 years and has been coding for longer. Ken began coding in 7th grade when he got is first computer, a commadore Vic-20. Ken joined the Air Force right out of High school following his fathers' footsteps as an Electronics tech, until fait redirected his steps into retirement. With his newfound vision on life, Ken returned to college and earned a bachelor's in software engineering.
During his college times and after Ken worked as a self-employed Programmer on an online game system, a volunteer facilitator for the Victoria Accessible technology user group, an instructor of Microsoft Office at the Reger group, and an accessible technology consultant for the Salt Lake Community College, as well as for the Victoria Disability Resource Center.
For the last 12 years, Perry has worked at the American Printing House for the Blind. He has led multiple development projects including accessible Snap Circuits sets, accessible coding learning tools, Graphiti, Orbit Reader 20, Orion TI-84 Plus Talking Graphing Calculator (the first handheld Graphing calculator for the blind), the Orion TI-30XS MultiView Talking Graphing Calculator, the Braille Plus 18 (the world's first accessible Android smart phone/tablet with integrated braille display and keyboard), and much more.
Until just recently, Ken has worked as the president of the local group of Blinded Veterans and continues to volunteer as a programming tutor online for blinded students that are looking for help getting started. He also continues to run an online game called Valhalla, that he has run for the last 26 years and gets involved in as many Open-Source projects as he can to help with accessibility.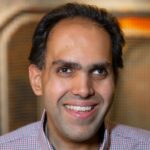 Saqib Shaikh
Software Engineer, Microsoft / Founder, Seeing AI
At Microsoft, Saqib Shaikh leads teams of engineers to blend emerging technologies with natural user experiences to empower people with disabilities to achieve more – and thus to create a more inclusive world for all.
The Seeing AI project enables someone who is visually impaired to hold up their phone, and hear more about the text, people, and objects in their surroundings. It has won multiple awards, and been called "life changing" by users. Shaikh has demonstrated his work to the UK Prime Minister, and to the House of Lords. The video of the original prototype (http://youtu.be/R2mC-NUAmMk) has been viewed over three million times.
Shaikh holds a BSc in Computer Science (graduating top of his class), and an MSc in Artificial Intelligence. He has been recognized by the British Computer Society as the Young IT Practitioner of the Year.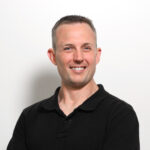 Greg Stilson
Head Of Global Innovation, American Printing House for the Blind
Greg Stilson joined The American Printing House for the Blind (APH) in January of 2020 but has been building technology solutions for those who are blind or low vision for the past 15 years. While at HumanWare, a leading assistive technology manufacturer, Greg lead the development of such products as the BrailleNote Touch braille tablet, Trekker Breeze talking GPS device, Brailliant braille displays, and VictorReader accessible audio book devices, among others. He spent two years with a startup company Aira, developing the Aira app and smart glasses platform, to create access to on-demand visual information. In 2020 he joined APH to further develop access solutions for students in the classroom or virtually learning. When not working, Greg lives in Madison WI with his wife and two children. He is a huge sports fan, and loves wine making and home brewing.
Panelists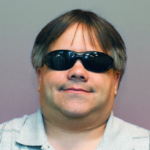 Ken Perry, Senior Software Engineer, American Printing House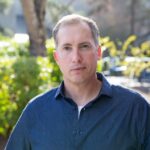 Darryl Adams, Accessible Computing Innovation Program Manager, Intel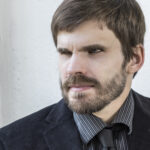 Austin Seraphin, Self-employed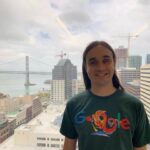 Lucas Radaelli, MR, Google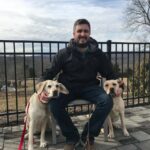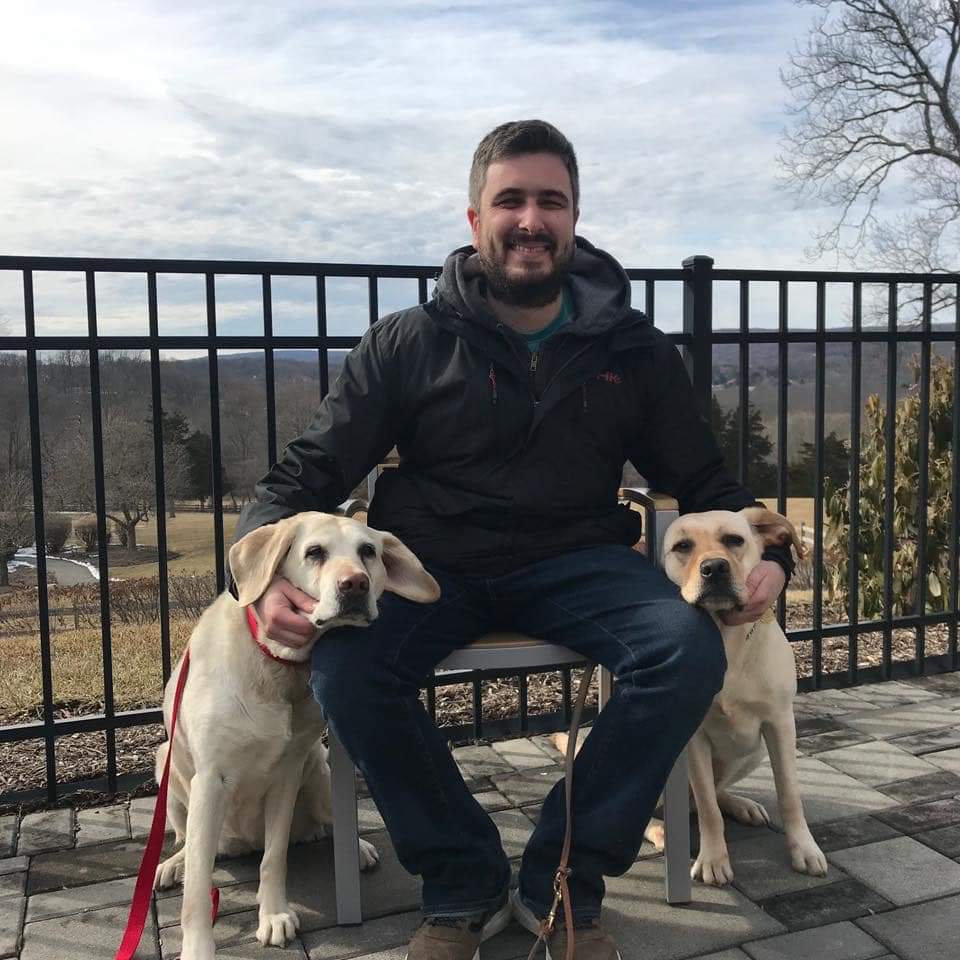 Michael Forzano, Software Engineer, Retail Accessibility, Amazon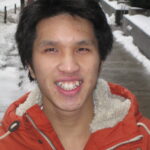 Ka Li, Accessibility Analyst, Fable Tech Labs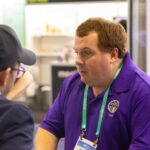 Joseph Hodge, Global Innovations Product Manager, APH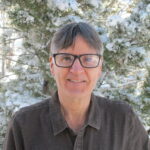 Dr. Peter Torpey (Moderator), Retired, Xerox Corporation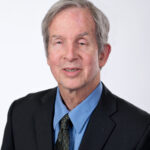 Mike May (Moderator), Chief Evangelist, GoodMaps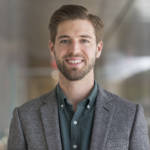 Alex Russomanno (Moderator), CEO, NewHaptics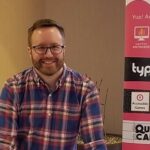 Joe Jorgenson, Founder, Accessibyte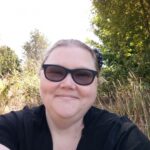 Amanda Rodda, Math and Computer Science Teacher, Teacher of the visually impaired, Washington State School for the Blind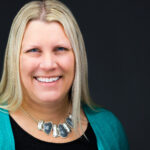 Heather MacKenzie, Technology Project Manager, American Printing House for the Blind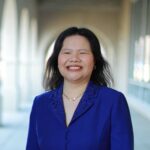 Enjie Hall, Director of Campus Accessibility and Student Disability Services, The University of Toledo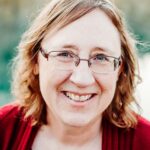 Sara Larkin, Statewide Math Consultant, Iowa Educational Services for the Blind and Visually Impaired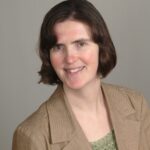 Gina Fugate, Technology & Lego Engineering Teacher, Maryland School for the Blind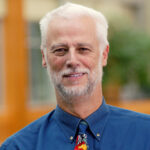 Richard Ladner, Professor Emeritus, University of Washington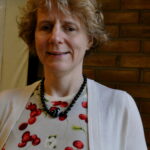 Sile O'Modhrain (Moderator), Associate Professor, School of Information, University of Michigan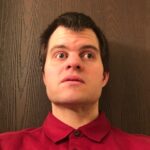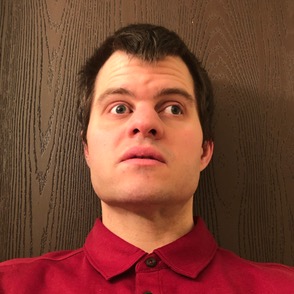 Stephen Clower (Moderator), Software Developer, Desmos, Inc.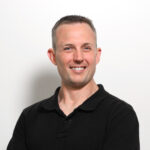 Greg Stilson
Head Of Global Innovation, American Printing House for the Blind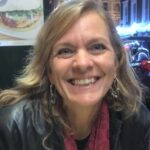 Jennifer Bliss
STEM Consultant, Iowa Educational Services for the Blind and Visually Impaired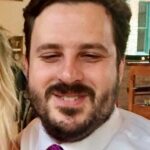 Peter Tucic, HumanWare Brand Ambassador – Blindness Products, HumanWare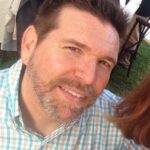 Carl Wise, Director of Software Engineering, Vispero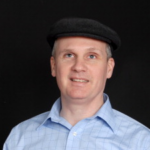 Bill McCann, Founder and President, Dancing Dots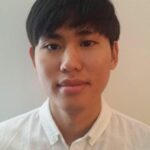 JooYoung Seo (Moderator), Assistant Professor, iSchool at the University of Illinois – Urbana-Champaign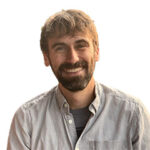 Jeffrey Bigham, Associate Professor, Carnegie Mellon University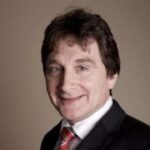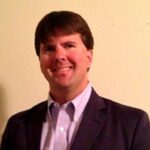 Mike Hess, Executive Director/ Founder, Blind Institute of Technology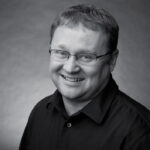 Andreas Stefik, Associate Professor, University of Nevada, Las Vegas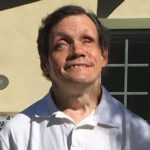 Brian Buhrow, Network Architect, Vianet Communications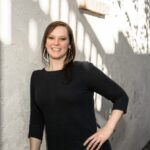 Anna Thielke (Moderator), Director, Design Accessibility, CVS Health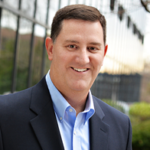 Ed Scott (Moderator), CTO, GoodMaps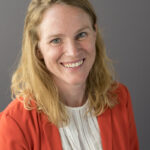 Laura Milne, Assistant Professor, Macalester College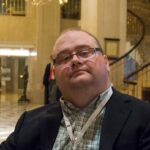 Pete Denman (Moderator), Research Scientist, Intel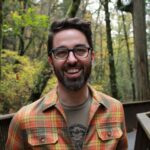 Matthew Ballinger, Vocational Rehabilitation Counselor/Youth Business Relations Coordinator, Oregon Commission for the Blind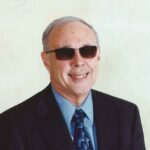 John Gardner, Professor, ViewPlus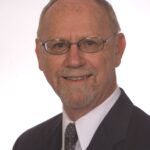 Dave Pinto, Executive Director/ President , Academy of Music for the Blind/YesAccessible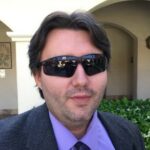 Juan Hernandez, Software Engineer, Best Friends Animal Society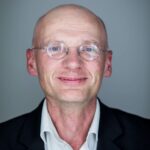 Hans Jorgen Wiberg, Founder, Be My Eyes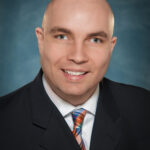 Russell Shaffer (Moderator), Senior Director – Global Culture, Diversity, Equity & Inclusion, Walmart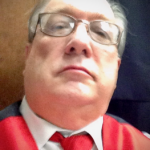 Tim Lockwood, Teacher of the Visually Impaired, Nebraska Center for the Education of Students who are Blind or Visually Impaired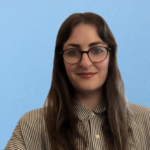 Vanessa Herndon, Low Vision Clinic Coordinator, California School for the Blind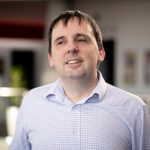 Dr. Donal Fitzpatrick, Dublin City University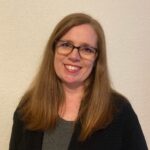 Robin Lowell (Moderator), Senior Manager, Accessibility, i2e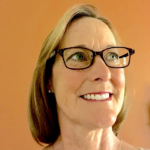 Diane Brauner (Moderator), Manager of Paths to Technology, Perkins School for the Blind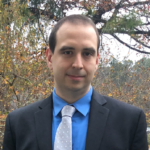 Sean Mealin, Software Developer, SAS Institute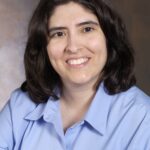 Dr. Stephanie Ludi, Professor, University of North Texas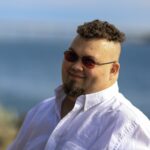 Corey Joseph, Senior Engineering Manager, CVS Health
---